Dalberg Catalyst is a 501(c)(3) organization that generates and brings to life multi-stakeholder initiatives to address some of today's most pressing social and environmental challenges. As pro-active problem-solvers, our goal is to take on urgent problems that have massive implications for our collective future, and to anticipate and get ahead of emerging problems that are taking shape. We collaborate with leading partners and funders from across the private, public, and social sectors, while leveraging the deep knowledge, experience, and skills of the Dalberg Group.
OUR WORK
We deliver impact by building our own portfolio of agenda-setting programs, as well as serving as a thought partner, service provider, and/or fiscal sponsor to social impact initiatives that further our mission and values.

Our work is concentrated within five focus areas:

Below are a few examples of our work: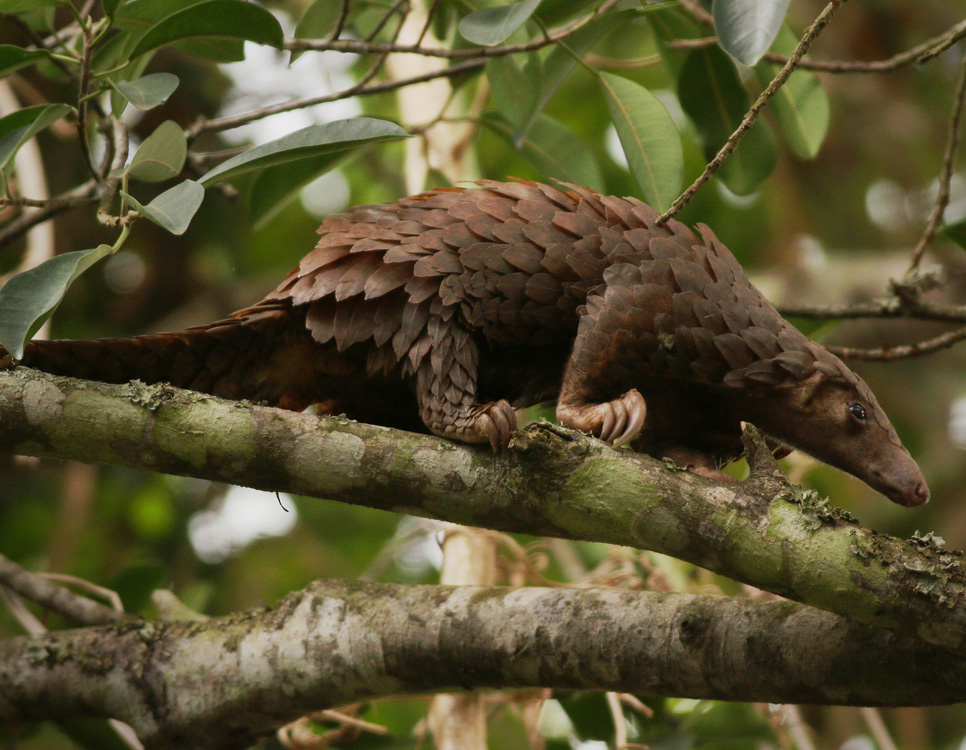 Preventing Pandemics at the Source: We are currently building an initiative focused on preventing pandemics at the point of spillover, in partnership with the Rainforest Alliance and a growing Coalition of actors in the health and environment sectors (including Conservation International; the EcoHealth Alliance; Harvard's Center for Climate, Health, and the Global Environment; Harvard's Global Health Institute; the Wildlife Conservation Society; and the World Wildlife Fund). This initiative includes a three-pronged strategy: a 'Prevention at the Source' Policy Taskforce that would develop and recommend policies to help prevent the spillover of new disease, and, critically, advocate for adoption of these policies globally and in high-risk countries; a Global Action Fund for Pandemic Prevention to steward this cause and drive on-the-ground prevention efforts long after COVID-19 has passed; and a Global Awareness Campaign to create public recognition of the importance and feasibility of pandemic prevention at the source. This package of interventions will help to create the momentum for a new, more expansive perspective on public health – one that gets to the root of zoonotic diseases before they turn into outbreaks.
Climate Smart Forest Economy Program: Building on 3 years of work, World Resources Institute (WRI), Climate-KIC, The Nature Conservancy (TNC) and the World Economic Forum (WEF) are launching the Climate Smart Forest Economy Program, with seed funding from Good Energies Foundation and support from Dalberg. The program aims to increase the sustainable sourcing of forest products and the sustainable management of forests and forest cover by catalysing market demand from sectors that need to become carbon neutral. The program will support breakthrough initiatives that can demonstrate the full potential of sustainable forests and forest products to pave the way for future green growth. These initiatives will start with mass timber in construction in Europe and will rapidly expand to key geographies with housing booms, forest sector readiness and market alignment.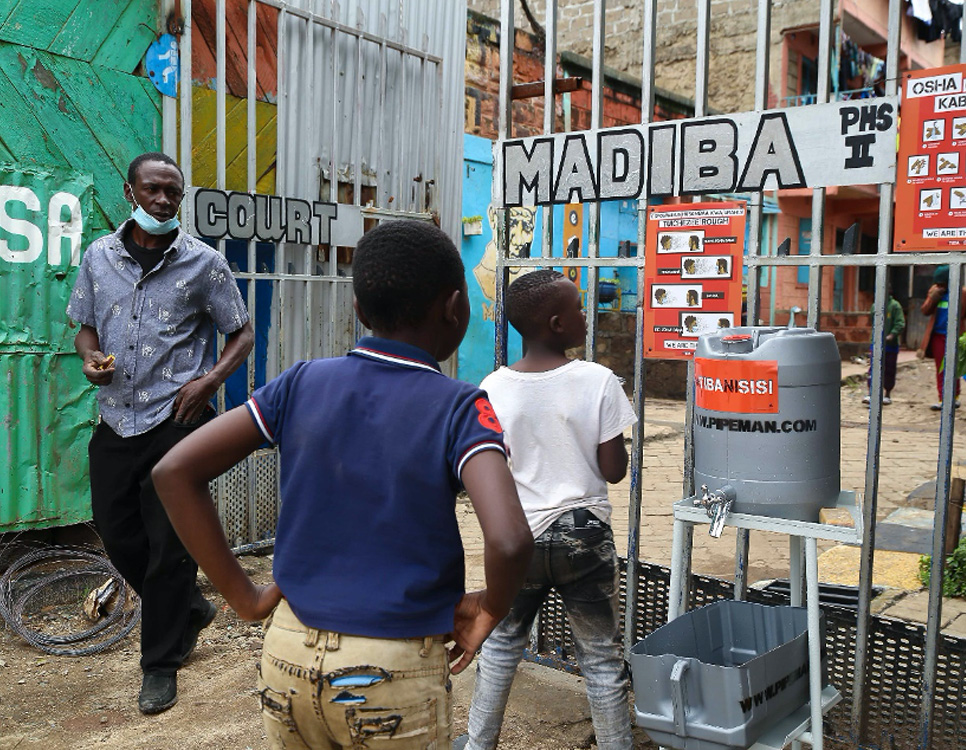 Safe Hands Kenya: We recently supported Safe Hands Kenya, a charitable initiative focused on delivering soap, hand-washing stations, face-masks and public disinfection services to Kenya's most vulnerable populations to fight the spread of COVID-19. In its first few weeks of operation, Safe Hands Kenya recruited nearly 30 organizations across the value chain and field-tested various interventions to determine which best served at-risk populations. All of this was supported by the rollout of #TibaNiSisi, which has become Kenya's most visible COVID-19 public awareness campaign – reaching over 3 million Kenyans with critical public safety messages. Over the course of four months, Safe Hands Kenya distributed 500,000 locally manufactured masks and 87 tons of locally produced soap, installed 1500 handwashing stations in at-risk communities, and created a number of temporary jobs for local youth. Safe Hands Kenya has also been recognized by Fast Company's 2020 Innovation by Design Awards, winning honourable mentions in three categories: Social Good, Cities, and Europe / Middle East / Africa. More information about the impact of Safe Hands Kenya, and our learnings on creating a multi-stakeholder coalition for crisis response, can be found in the Safe Hands Kenya Learning Report.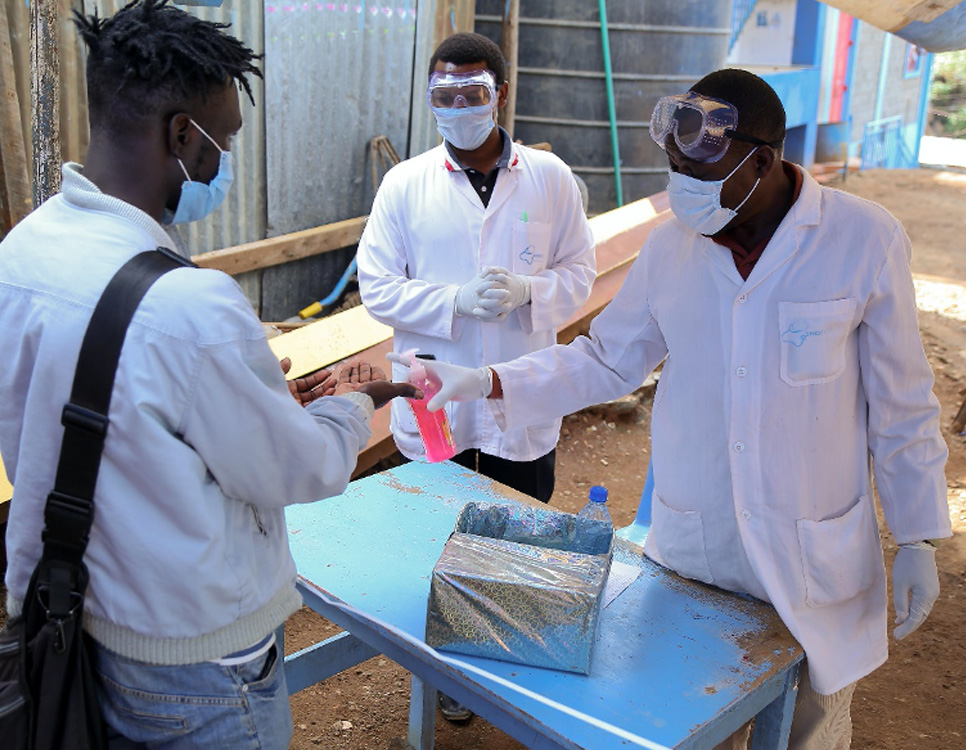 Safe Hands Ethiopia: Inspired by the success of Safe Hands Kenya, Safe Hands Ethiopia launched in the fall of 2020. Funded by UNDP, we are partnering with Dalberg Advisors, Addis Ababa's Mayor's Office, Save the Children, Ethiopian FDA, Addis Ababa University, and Roha Group to support Safe Hands Ethiopia in delivering soap, hand-washing stations, face-masks and public disinfection services to Ethiopia's most vulnerable populations. During the pilot phase, Safe Hands Ethiopia has provided 1.2 million people with life-saving products, installed 2000L water tankers in 1,200 WASH hotspots across the city of Addis Ababa, and deployed behavior change consumed education.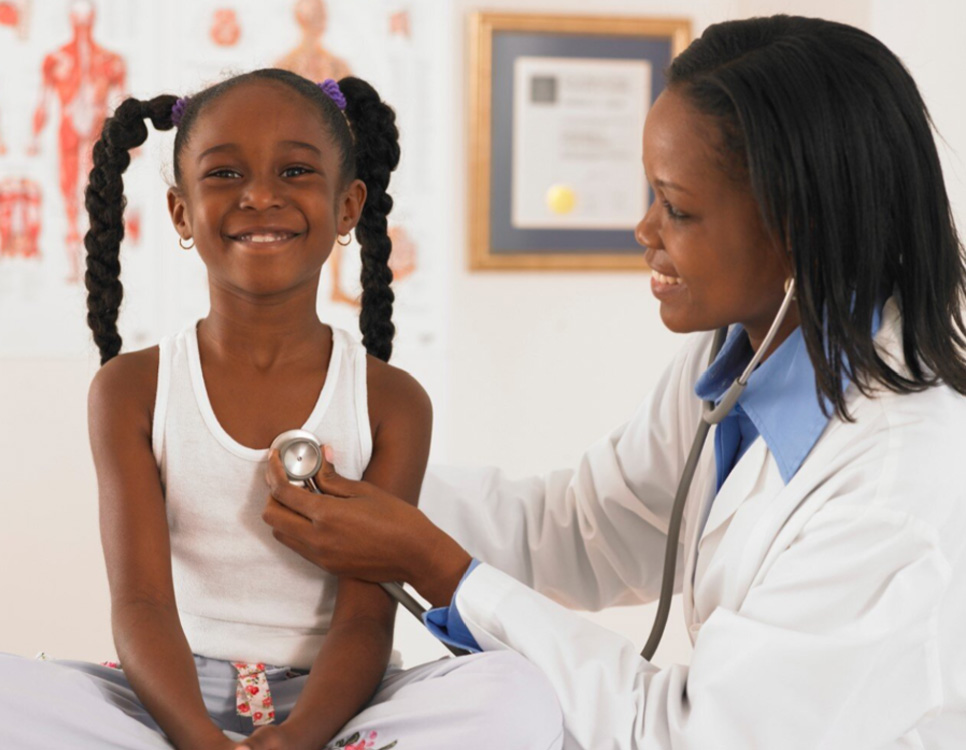 Investors for Health: We are working in partnership with Investors for Health (I4H) to create a community of investors (DFIs, PE funds, VC funds, impact investors, and others) dedicated to deploying public and private capital to build inclusive healthcare systems in Emerging Markets. The platform will offer unparalleled opportunities for rich experience sharing – including quarterly virtual member meetings to discuss timely topics in health investing (e.g., trends in digital health and health technology; the future of primary health; value-based care; effects of pandemic preparedness on future health service delivery). The platform will also provide curated content (e.g., access to member research, case studies, and impact assessment frameworks) and ongoing community intelligence (e.g., annual reporting on community investment trends). Finally, through the platform, investors will have the opportunity to actively shape a series of annual strategic initiatives (e.g., publishing a flagship report).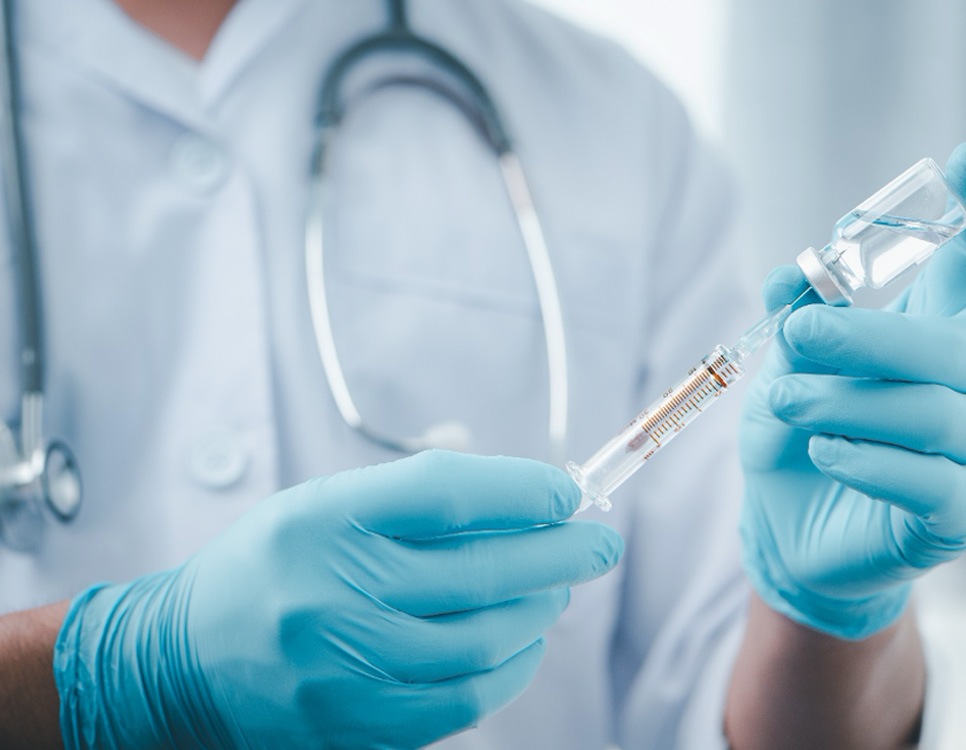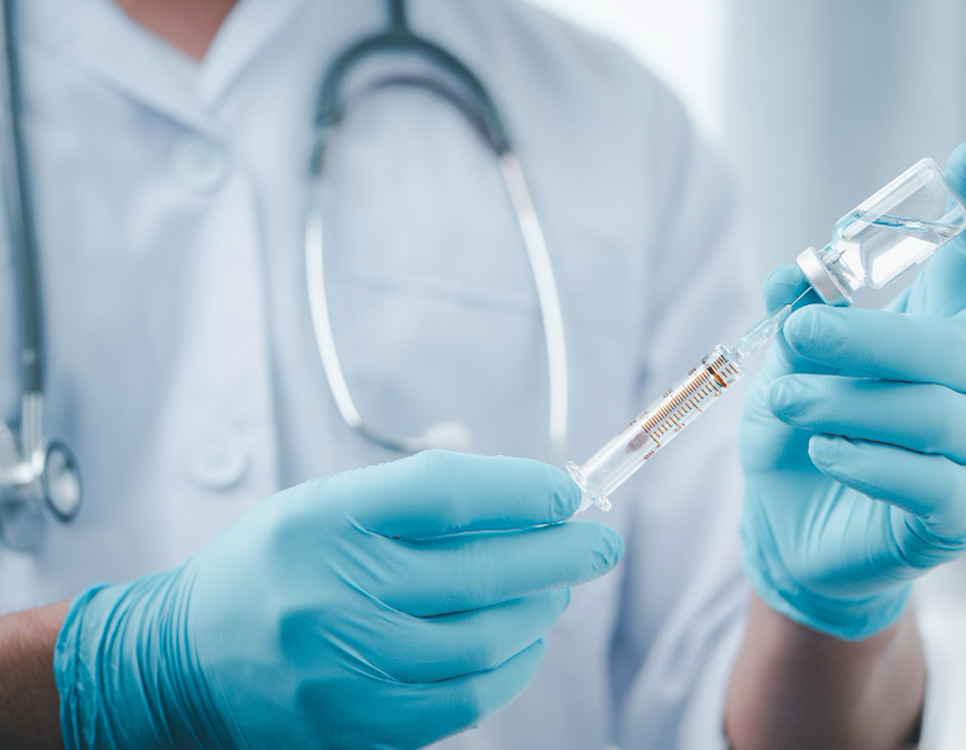 COVAX – Country Readiness & Delivery: with the support of the Bill & Melinda Gates Foundation, we are working with the Dalberg Group and JSI to improve and harmonize knowledge management, communications, and tools and processes used at the global, regional, and country levels for the planning, implementation, and monitoring of COVID-19 vaccine programs. This work will facilitate collaboration, information exchange, and learning between country, region, and immunization partners and increase the readiness and capacity of COVAX participating countries, particularly LMICs, for the implementation of the COVID-19 vaccines' delivery plans.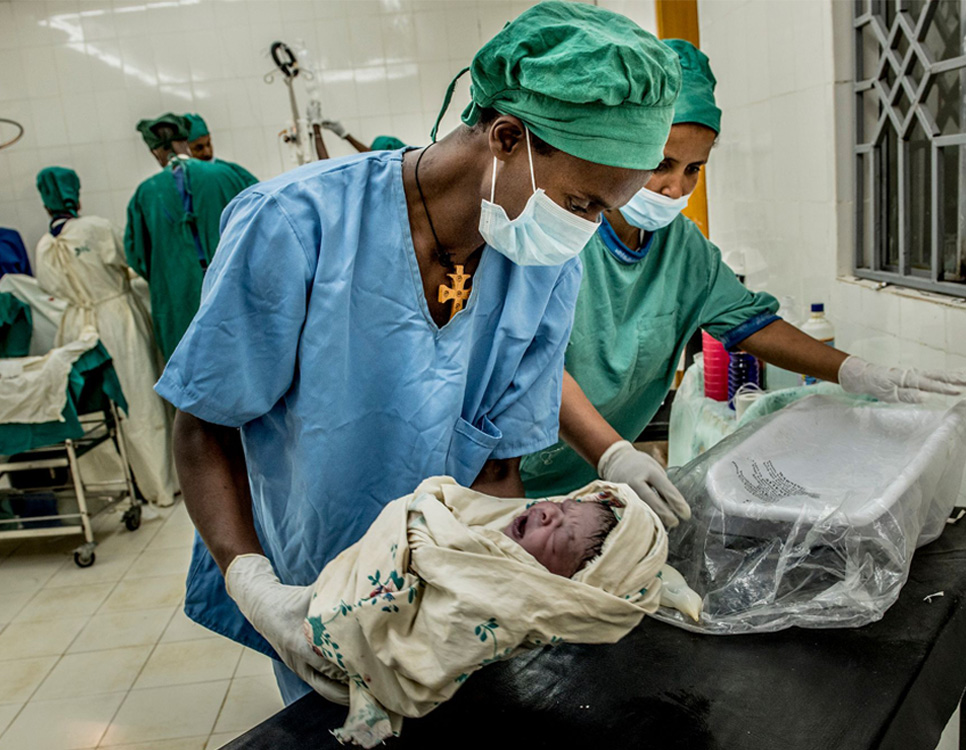 Safe Surgery 2020: We supported Safe Surgery 2020, a program launched by the GE Foundation, whose goal was to reduce preventable deaths from surgically treatable conditions. Safe Surgery 2020 rolled out programming in Ethiopia, Tanzania, and Cambodia over the course of five years to address the root causes of inadequate access to surgery, and focused on advocating for policy change, strengthening and supporting the surgical workforce, testing and scaling innovations, and sharing insights and elevating surgery within the global health community. Documented insights that are useful for funders, researchers, program implementers and other healthcare leaders can be found in the Safe Surgery 2020 Impact Report.


WORK WITH US
We are always looking for partners to co-create initiatives with us. Please reach out to our team if you have an idea that you would like to build alongside our team and the broader Dalberg Group.
In addition, we aim to support impactful people and organizations through our fiscal sponsorship service and Entrepreneur-in-Residence program.
Fiscal Sponsorship Service
Fiscal sponsorship is an effective and efficient way to launch a new charitable initiative or social impact movement. In a fiscal sponsorship relationship, a nonprofit organization lends its 501(c)(3) tax-exempt status to a group of people or organizations that is building a social impact initiative which serves the sponsor's mission, in exchange for an administrative fee. The fiscal sponsor collects funds for the initiative, and maintains discretion and control over the funds to ensure that the initiative fulfills its charitable purpose. Through our fiscal sponsorship service, Dalberg Catalyst provides a legal framework for nascent social impact initiatives and enable the fast flow of resources from donors to social entrepreneurs.
Eligibility Criteria
We sponsor projects with a charitable purpose that are consistent with our mission: to address the world's most pressing problems. We are particularly interested in projects that fall within our five focus areas (climate change and the environment, global health, food systems, jobs & livelihoods, and freedom & dignity), but we also consider projects that fall outside of these areas as long as they are mission-aligned and values-matched.
There is currently no minimum duration or budget for projects that we take on, but projects we sponsor typically have annual revenues of at least $500,000. Our preference is also to engage in projects where we can offer targeted programmatic support and technical assistance in addition to administrative and management support.
Services Offered
Organizations fiscally sponsored by Dalberg Catalyst are able to access a suite of comprehensive services, including:
Bill paying
Bookkeeping / accounting
Donor management and reporting
Executive coaching
Legal services and contracts
Payroll services
Tax reporting
Technical assistance from across the Dalberg Group, which has deep expertise in strategic advisory and implementation, impact investing and asset management, human-centered design, data insights and analytics, research, and media.
Fees
Our fees are customized for each project, and will depend on many variables including, but not limited to, services desired, project complexity and associated risk, due diligence requirements, and budget size. Please get in touch with our team to further understand the fees for your proposed project.
Entrepreneur-in-Residence Program
Our Entrepreneur-in-Residence (EIR) program is meant to provide dedicated time and space for social entrepreneurs to build new and impactful multi-stakeholder initiatives aligned with Dalberg Catalyst's mission.
To be an Entrepreneur-in-Residence at Dalberg Catalyst, an individual must have already conceived of and begun building a social impact initiative with some degree of success (e.g., partners on board, a modicum of funding secured, etc.). EIRs are selected by the Dalberg Catalyst team based on the strength of the specific initiative that they are building. As the initiative grows, EIRs may choose to be housed within Dalberg Catalyst (through our fiscal sponsor program) or may spin off into their own entity.
EIRs are invited to use the Dalberg Catalyst team as active thought partners throughout the process of building their initiative. They will also have access to the knowledge, skills, experience, and networks of the broader Dalberg Group.
To be successful in this role, EIRs must be able to perform, in an exemplary manner, the functions listed below:
Strategy & Governance: determining a path to market, leading the initiative team through the steps needed to move from idea to implementation, and building a strong governance structure to manage decision-making for the initiative;
Fundraising: raising money to finance the initiative, managing the resulting donor relationships, and fulfilling all donor reporting requirements;
Operations: managing key operational issues such as the initiative's budget and finances, appropriately staffing for growth, and instituting systems and processes;
Partnership Development: determining the profiles of requirement partners, conducting due diligence on potential partners, and managing an overall partner selection process, and managing partner relationships on an ongoing basis;
Marketing and Communications: telling the story of their initiative externally in an effective way, in order to bring positive attention to the issue at hand and reinforce the importance of the initiative.
Please get in touch with our team if you are interested in the Entrepreneur-in-Residence program.
TEAM