Twenty companies from 14 African countries will go on to the next round of the Africa's Business Heroes prize competition, for which Dalberg serves as an anchor partner.
The Top 20 finalists of the 2020 Africa's Business Heroes prize competition have been announced, bringing the selected companies one step closer to receiving a share of the $1.5 million USD in grant money that will be distributed to the Top 10 finalists at the close of the competition. Dalberg serves as an anchor partner for the Africa's Business Heroes competition, a flagship philanthropic program established by the Jack Ma Foundation that is open to entrepreneurs across all sectors and African countries.
This year, the contest received more than 22,000 applications from across all 54 countries. Fourteen different countries are represented in the Top 20 finalist pool, and 35% of finalists come from Francophone Africa. Women are also well-represented, comprising 55% of the finalists.
Diversity in the spotlight
The diversity of profiles among the finalists reflects the ambition of Africa's Business Heroes to promote community-based, inclusive and sustainable projects. Africa's Business Heroes provides entrepreneurs with a platform to showcase their business ideas and talent regardless of nationality, industry, age or gender.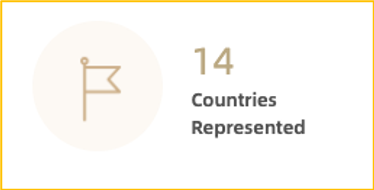 The top 20 finalists come from 14 countries, including Algeria, Benin, Cameroon, Côte d'Ivoire, Egypt, Ethiopia, Ghana, Kenya, Nigeria, Senegal, South Africa, Tanzania, Uganda and Zimbabwe. Eleven sectors are represented, including agriculture, fashion, education, healthcare, manufacturing, e-commerce, renewable energy, financial services, food & beverage services, retail and transportation.
Francophone entrepreneurs in the game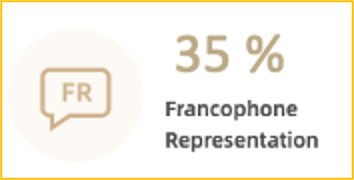 This year was the first time applications were accepted in French. Dalberg supported Francophone entrepreneurs who are often less experienced in start-up competitions in preparing their materials and pitches.
Our Francophone entrepreneurs often think that they have little to no chance of success in international competitions. The fear among women is even stronger. The announcement of the 2020 finalists proves them wrong!

Madji Sock, Dalberg Partner
Francophone candidates were provided with a set of educational resources and a series of webinars with former competition winners, as well as individualized support sessions aimed at helping the entrepreneurs express their vision, ambitions and commitment to creating a positive impact in their communities.
It was important for us to help candidates formalize their vision and their ability to convert their innovations and ideas into sustainable and viable business models.

Aissatou Gaye, Consultant at Dalberg Advisors Senegal
The webinars and other resources helped me a lot. I learned to better showcase my project to convince a jury in a small amount of time. What I like the most about this contest is that it encouraged me to think more about my business, to look at things with a different perspective.

Fatima Zahra Ba, founder of So'Fatoo and a Top 20 finalist
Mindful of the emerging issues facing entrepreneurs during the Covid-19 crisis, Dalberg also developed a series of virtual conferences on entrepreneurial resilience in times of crisis. All these interactive sessions were designed to share real-world experiences about developing winning pitches for the competition and beyond. 
The francophone finalists are Myriam Fournier Kacimi, founder of Sungy (Algeria); Vèna Arielle Ahouansou, founder of Kea Medicals (Benin); Cyrille Nkontcho, Enko Education (Cameroon); Aboubakar Karim, founder of Investiv (Côte d'Ivoire); Axel Emmanuel, Gbaou founder of Le Chocolatier Ivoirien (Côte d'Ivoire); Mame Diarra Bousso Gueye, founder of Diarrablu (Senegal); and Fatima Zahra Bo founder So'Fatoo (Senegal).
Gender diversity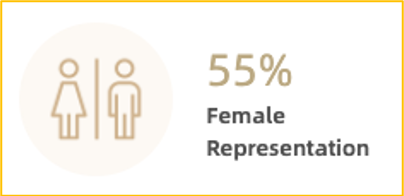 The weight of gender stereotypes and traditional social roles still have a strong impact on women's career choices in Africa, but this year's finalists prove that these barriers can be overcome — more than half of finalists are women. Women are represented in all sectors: agribusiness, renewable energies, fashion, finance, Artificial Intelligence, e-health and more.
We are really pleased to see women so well represented this year. Between self-censuring and reduced access to finance, there are still many challenges for women entrepreneurs, but things are changing.

Aissatou Gaye, Consultant at Dalberg Advisors Senegal


Into the finish line
Candidates will now progress to the semi-final stage of the competition which will test the solidity of their business plans, probe their motivation and vision, and present a platform for them to clearly articulate why the ground-breaking nature of their ideas can solve pressing problems and catalyze change for society. Following the semi-final pitching round, the Top 10 finalist roster will be revealed in fall 2020 . The competition will close with a grand finale at the close of 2020, where the Top 10 finalists will present their projects to an audience of world-renowned leaders – including Alibaba Founder Jack Ma – to win their share of the $1.5 million in prize money.
Instead of treating 100 patients a day in a hospital, I want to be able to save the lives of millions of patients across Africa each day with the KEA Medicals app.

Dr Vèna Arielle Ahouanssou, founder of Kea Medicals and a Top 20 finalist
Discover the profiles of the finalists of the Africa's Business Heroes contest here.