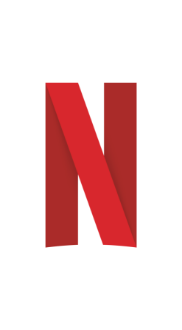 Netflix, the world's leading streaming entertainment service, has created a Film and Television Relief Fund in Nigeria for the creative industry in collaboration with its production partners in the country. The goal is to provide short-term relief to below-the-line workers in Nigeria whose livelihoods have been severely impacted by the COVID-19 pandemic, many of whom are paid hourly wages and/or work on a project-to-project basis.
We invite eligible members of the Nigerian creative industry, who were employed at one of the selected production companies when Covid-19-related shutdowns were implemented this year, to apply for the fund by following the application process outlined below. The fund application process will be administered by Dalberg.
Applications are open until January 31, 2021.
Eligibility criteria
Applicants must be below-the-line workers who work in the Nigerian television and film industry, in accordance with the list of eligible job positions agreed by Netflix and the production partners. Each application will be reviewed and evaluated based on the criteria. Refer to the list of eligible roles below:
1st AC
1st AC
1st AD
1st Assistant Production Accountant
2nd AC
2nd AD
2nd Assistant Production Accountant
3rd AD
Accommodation Coordinator
Animal Wrangler
Art Department Coordinator
Art Director
Assistant Costume Designer
Assistant Editor
Assistant Grip
Assistant Lab Operator/ Trainee
Assistant Stunt Coordinator
Best Boy
Best Boy Lights
Boomswinger
Buyer
Camera Operator
Carpenter
Casting Associate
Casting Director
Catering Team
Construction Buyer/ Runner
Construction Labour
Construction Manager
Construction Medic
Continuity
Continuity Assistant
Costume Buyer
Costume Designer
Costume Supervisor
Craft Services Team
Crowd Marshall
Dailies PA
Dialogue Coach
Director of Photography
DIT
Drivers
Drone Operator
Editor
Extras Coordinator
Fabricator/ Sculptor
Firearms Specialist
Gaffer
Generator Operator
Graphic Designer
Grips Trainee
Hair Assistant
Key Costumer
Key Grip
Key Hair Stylist
Key Make-Up Artist
Lab Operator
Location/ Unit Manager
Locations Assistant
Make-Up Assistant
Office Production Assistant
On Set Medic
Petty Cash Clerk
Picture Vehicle Coordinator
Post Production Assistant
Post Production Coordinator
Post Production Supervisor
Production Accountant
Production Coordinator
Production Designer
Production Manager
Props Master
Rigging Grip
Scenic Artist/ Painter
Set Decorator
Set Dresser
Set PA
Set Unit Assistant
SFX Foreman
SFX Senior Technician
SFX Team
SFX/ Stunt Assistant
Sound Mixer
Sound Utility
Spark
Standby Props
Stills Photographer
Stunt Supervisor
Swing Gang
Transport Captain
VFX Producer
VFX Supervisor
Additional eligible criteria include:
Applicant needs to have a Nigerian ID
Applicant should have had active engagements with a production partner listed since March, 2018, for at least 3 weeks
Provide a 5-digit code which you can receive from the partner production house(s) you have worked at to confirm that you worked in the TV and film industry during this period
Applications will open on 7 December 2020 to 31 Jan 2021 and eligible workers can apply by filling out an online application on the Dalberg's website.
Grant application process
The official closing date for applications is 31 January at 23:59 West Africa
To apply, complete the application form and attach supporting documents
Grants shall be one-time grants of 130,000.00 NGN and capped per individual
For more information, please refer to the FAQ below
FAQ
Which workers are eligible for this fund?
We created this hardship fund to provide emergency relief to crew who are most affected by the Covid-19 pandemic. Applicants must be below-the-line workers who are active in the television drama or film industry and have worked with our Nigerian production company networks. We ask applicants to demonstrate that they are active in television or film production and could have been affected as a result of the lockdown (cancelled, postponed or suspended productions). Refer to the list of BTL crew.
1st AD
2nd AD
3rd AD
Set PA
Dailies PA
Continuity
Continuity Assistant
Production Manager
Production Coordinator
Swing Gang
Props Master
Standby Props
Firearms Specialist
Animal Wrangler
Extras Coordinator
Dialogue Coach
Crowd Marshall
Catering Team
Costume Supervisor
Costume Buyer
Key Costumer
Key Grip
Best Boy
Generator Operator
Location/ Unit Manager
Locations Assistant
Set Unit Assistant
Sound Utility
SFX Team
Stunt Supervisor
SFX Foreman
SFX Senior Technician
Assistant Stunt Coordinator
SFX/ Stunt Assistant
Accommodation Coordinator
Office Production Assistant
Production Accountant
1st Assistant Production Accountant
2nd Assistant Production Accountant
Petty Cash Clerk
Production Designer
Art Director
Picture Vehicle Coordinator
Director of Photography
Camera Operator
1st AC
2nd AC
Rigging Grip
Assistant Grip
Grips Trainee
On Set Medic
Hair Assistant
Gaffer
Best Boy Lights
Spark
Post Production Supervisor
Lab Operator
Assistant Lab Operator/ Trainee
Editor
Assistant Editor
Transport Captain
Art Department Coordinator
Graphic Designer
Construction Manager
Construction Buyer/ Runner
Carpenter
Fabricator/ Sculptor
Scenic Artist/ Painter
Construction Labour
Set Decorator
Set Dresser
Buyer
DIT
Drone Operator
Casting Director
Casting Associate
Craft Services Team
Costume Designer
Assistant Costume Designer
Construction Medic
Key Make-Up Artist
Make-Up Assistant
Key Hair Stylist
VFX Producer
VFX Supervisor
Post Production Coordinator
Post Production Assistant
Sound Mixer
Boomswinger
Stills Photographer
Drivers
Why did you select only BTL workers from production companies you work with for this fund in Nigeria?
The Fund aims at supporting a healthy local entertainment ecosystem by helping below-the-line workers who were working with our Nigerian production company networks (from Licensing and Originals) and were directly impacted by the suspension of productions in the country due to the pandemic.
What is the eligibility criteria for the fund?
The eligibility criteria are aimed at supporting and offering some relief to those workers who have been hit the hardest with the COVID-19 pandemic;
The applicant needs to be below-the-line worker who is either active in the industry or have been recently employed at one of the production partners listed – BTL positions (Non-exhaustive List);
The applicant must be a Nigerian resident;
Applicant has worked in the TV and film industry in the last years (from March 2018 to Date) for at least three (3) weeks;
The applicant must provide a 5-digit code which you can receive from the partner production house(s) you have worked at to confirm that you worked in the TV and film industry during this period.
Are there any supporting documents I need to send/submit with my application?
Yes. While we don't want to make this process difficult for applicants, we also want to make sure the people deserve this fund benefit therefore, there are additional documents necessary to prove that this should be allocated to you. These include:
Identification document such as drivers license, international passport, national identity card or signed letter from a community/religious leader;
Evidence that you worked in the Nigerian TV and film industry (from March 2018 to March 2020) for at least 3 weeks
Proof of residence. (optional)
How will you decide who receives payouts from the fund?
Applications will be screened after each of the two week application window. This will facilitate faster processing as the Dalberg team will be able to start disbursing the funds in an efficient manner. Applications will be assessed according to the eligibility criteria but also on a 'first come, first served' basis and recipients will be determined on a rolling basis until the funds are depleted.
How much do I get as an individual?
Each applicant is eligible for a 130, 000 NGN one-time benefit
How long must I wait to receive the payout?
We want the process to be as agile and efficient as possible – HOWEVER, its important to note that given the end-of-year period, all applicants who submitted their applications by 13 December, should expect to receive the funds within the December period (no more than two weeks after they've been informed that the application is successful) while any applicant to submit prior to January 8th, should expect to receive the funds in January. Applicants from the 8th of January should expect to receive the funds in Febraury.
How will I be notified/know if my application has been successful?
The application form will include a request for your contact information and Dalberg will let applicants know if they were elected for the fund.
On submission, the application window will let you know if your application has been successfully submitted or not.
Once your application has been assessed, applicants will be informed about the status of their applications, i.e whether it was successful or has been declined.
What is the mechanism for disbursement of funds?
Funds for approved applicants will be disbursed through local bank transfer to bank accounts – the applicants will provide their account number as well as their BVN number to prove their status regarding the account and applicable details required for any grant award to reach the account.
How did you determine the amount of the individual payouts?
We want to bring relief to hit workers in these difficult times with an individual one-time benefit of 130,000 NGN which will be paid out in local currency (Naira).
When will applications close?
Application will be open from 7 December – and will close on 31 January 2021 for screening and assessment. Should there still be funds available after the first round of evaluation is completed and funds are disbursed, we will open a further window for applications – and inform members of the creative community accordingly.
If the Covid-19 disruptions to local productions go on for longer than expected, what will you do then? Will you consider extending or increasing the fund?
There are no plans to extend the fund beyond this at the moment. We hope it can serve as a bridge until there are more means of support.