At Dalberg, we believe the climate crisis, environmental and biodiversity loss, and the transition to a low-carbon and climate-resilient economy represent the greatest challenges facing humanity.
In 2020, our firm made a public Climate Commitment, both in terms of how we address climate action internally and how we can apply our impact-focused approach externally.
As part of this commitment, we pledged to be "a laboratory for emerging and innovative climate-solution providers to test their provocations with us" and to "engage such firms to help Dalberg achieve our own targets." Our intention is to help emerging climate innovations come to market sooner and deploy solutions that address the immediacy and scale of the climate crisis.
THE NATURE OF OUR PARTNERSHIPS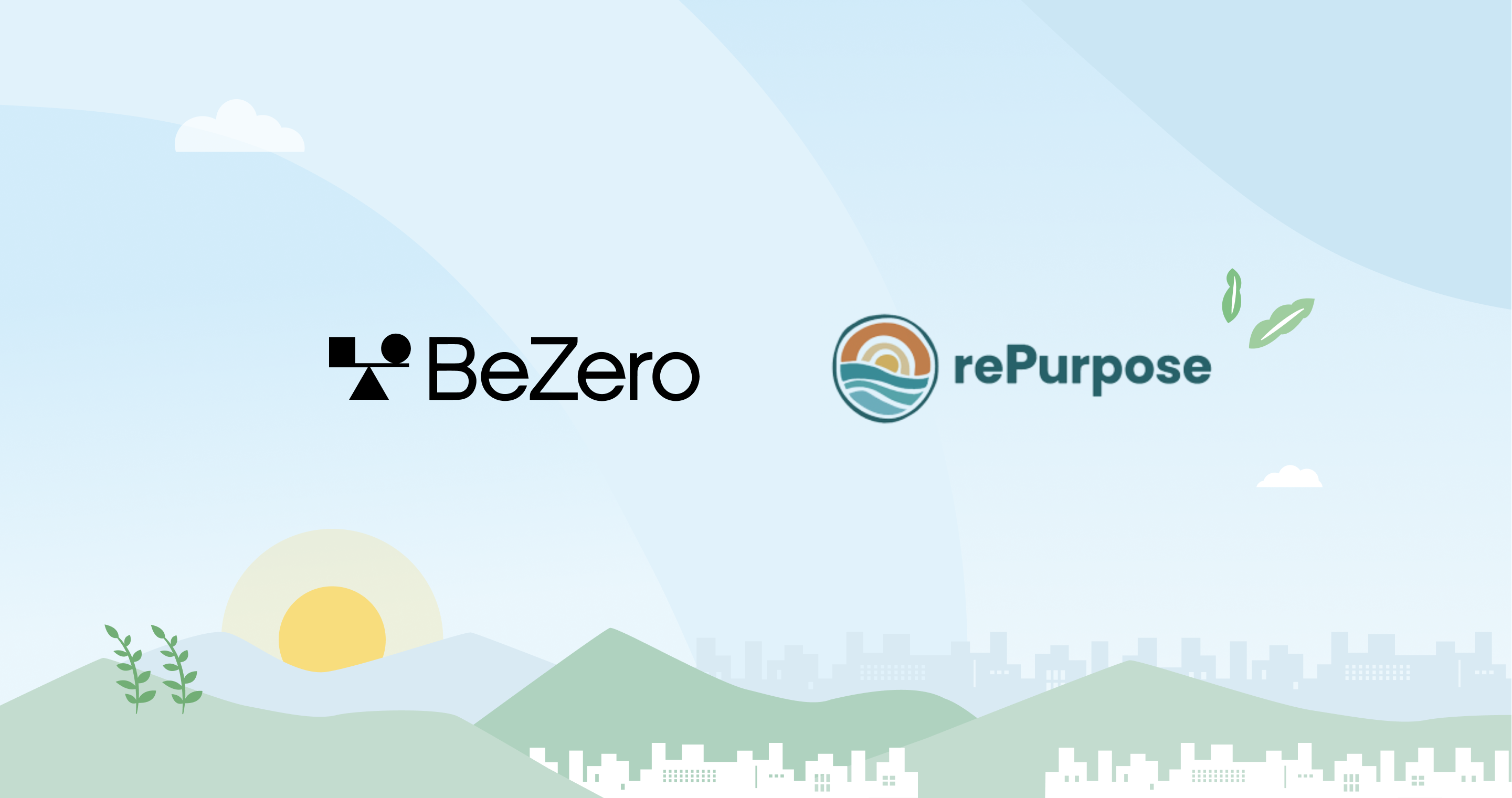 No complex challenge can be faced alone — and as part of our climate pledge, we've partnered with a powerful group of climate-focused organizations to build and foster climate coalitions while strengthening our own actions and accountability.
BeZero Carbon
In 2021 we partnered with BeZero Carbon, a global ratings agency for the voluntary carbon market, to support its mission of bringing transparency and analytical rigor to carbon markets worldwide.
As a young company, BeZero was focused on partnering with an established global organization like Dalberg to apply its footprinting model and expand its database to include a range of emissions factors and global travel routes.
Together, Dalberg and BeZero have strengthened the start-up's capabilities while contributing to their index. What's more, BeZero Co-founder and CEO, Tommy Ricketts, shared how "it's been an enriching experience to work with a firm whose principles are so closely aligned to our own in taking the highest quality approach to climate action."
rePurpose Global
We also committed to be an early supporter of RePurpose Global in 2020 as its plastic credits came to market. Our ambition was rooted in helping the emerging company expand its offering and trial different approaches, including an innovative plastic-avoidance project.
As an entrepreneurial Plastic Action Platform dedicated to reducing waste, reviving lives, and restoring nature's balance, rePurpose Global has helped Dalberg reach beyond its initial offset goals in the Climate Commitment. Through projects in India, Kenya, and Ghana, we have offset a total 145 tonnes of plastic — this includes 130 tonnes of plastic from our employee's personal consumption.
rePurpose CEO, Svanika Balasubramanian, notes that, "as we enter the third year of our partnership with Dalberg, we're focused on expanding our model and delivering new solutions to remove plastic from the environment."
THE POWER OF THE NETWORK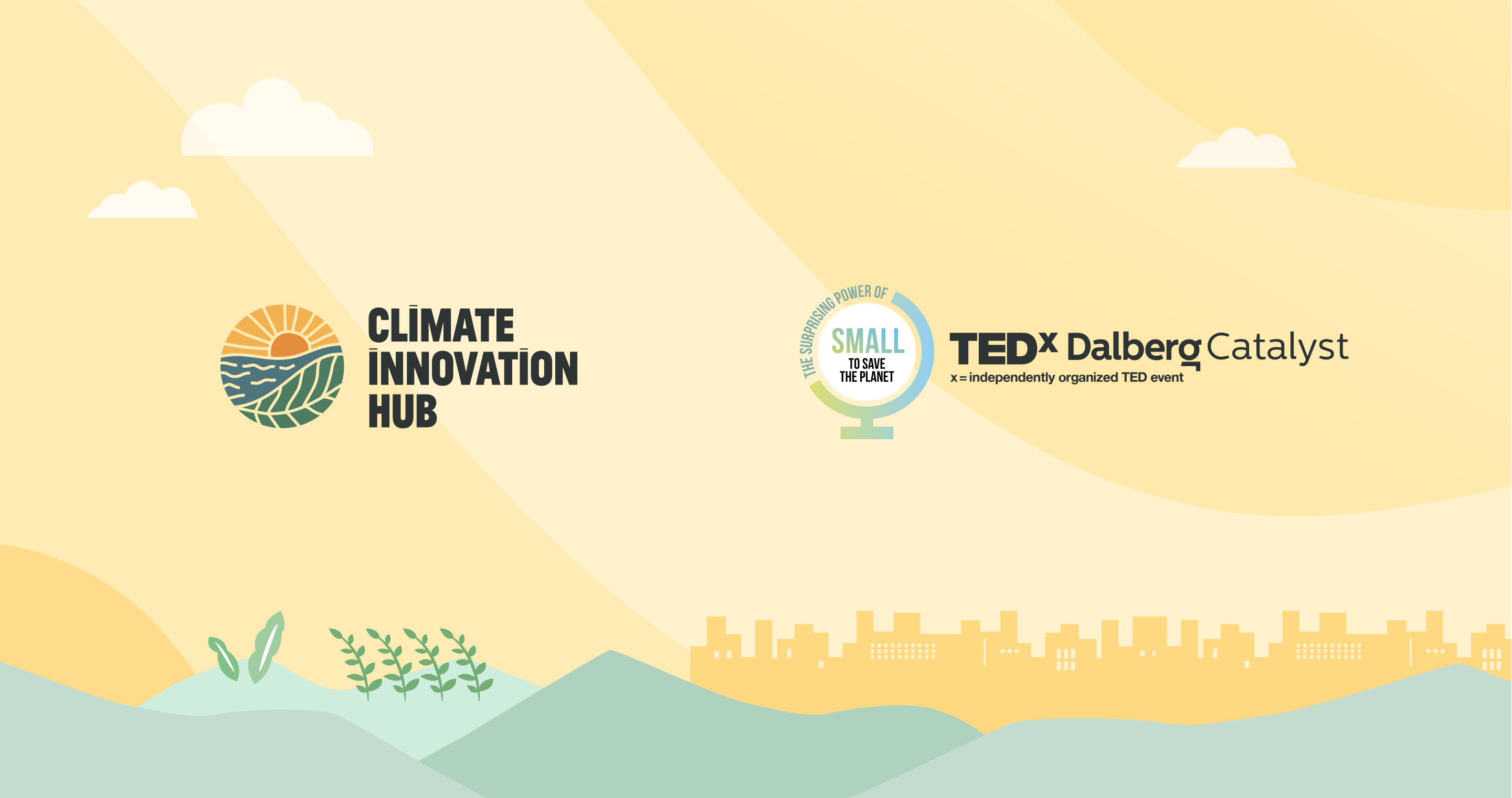 One of the most impactful ways Dalberg can help enable and accelerate new climate solutions is to contribute the best way we know now — through our strategic-advisory capabilities.
Building on our partnerships with emerging and established climate players, we've also focused on contributing to, and in some cases, establishing climate action collectives. Recent initiatives include the creation of The Climate Innovation Solution Hub and a climate-focused speaker series hosted by TEDx, TEDCountdown, and Dalberg Catalyst.
Climate Innovation Hub
In the spirit of serving as a laboratory for emerging, innovative climate solutions, Dalberg launched the Climate Innovation Hub in 2021. We invited seven climate-focused startups and entrepreneurs to test their solutions with us and collaborate on rapid problem-solving. Participants included a Rwandan e-waste company, an India-based upcycling company, and an aquaponics company from Congo-Brazzaville.
We plan to continue working with catalysts in the climate space as part of the Climate Innovation Hub in 2022 and beyond.
TEDxDalbergCatalyst Speaker Series: "The Surprising Power of Small to Save the Planet"
In partnership with TEDx and TEDcountdown, Dalberg Catalyst brought together a diverse group of entrepreneurs, youth activists, and business leaders working on the front lines of the climate crisis for two months of bold conversation and calls-to-action in 2021.
Now available on-demand, the speaker series encourages people to reflect on the surprising power that small climate changes and actions can have on the planet. With over 55,000 views and counting, the series continues to have an impact.
Supporting Climate Coalitions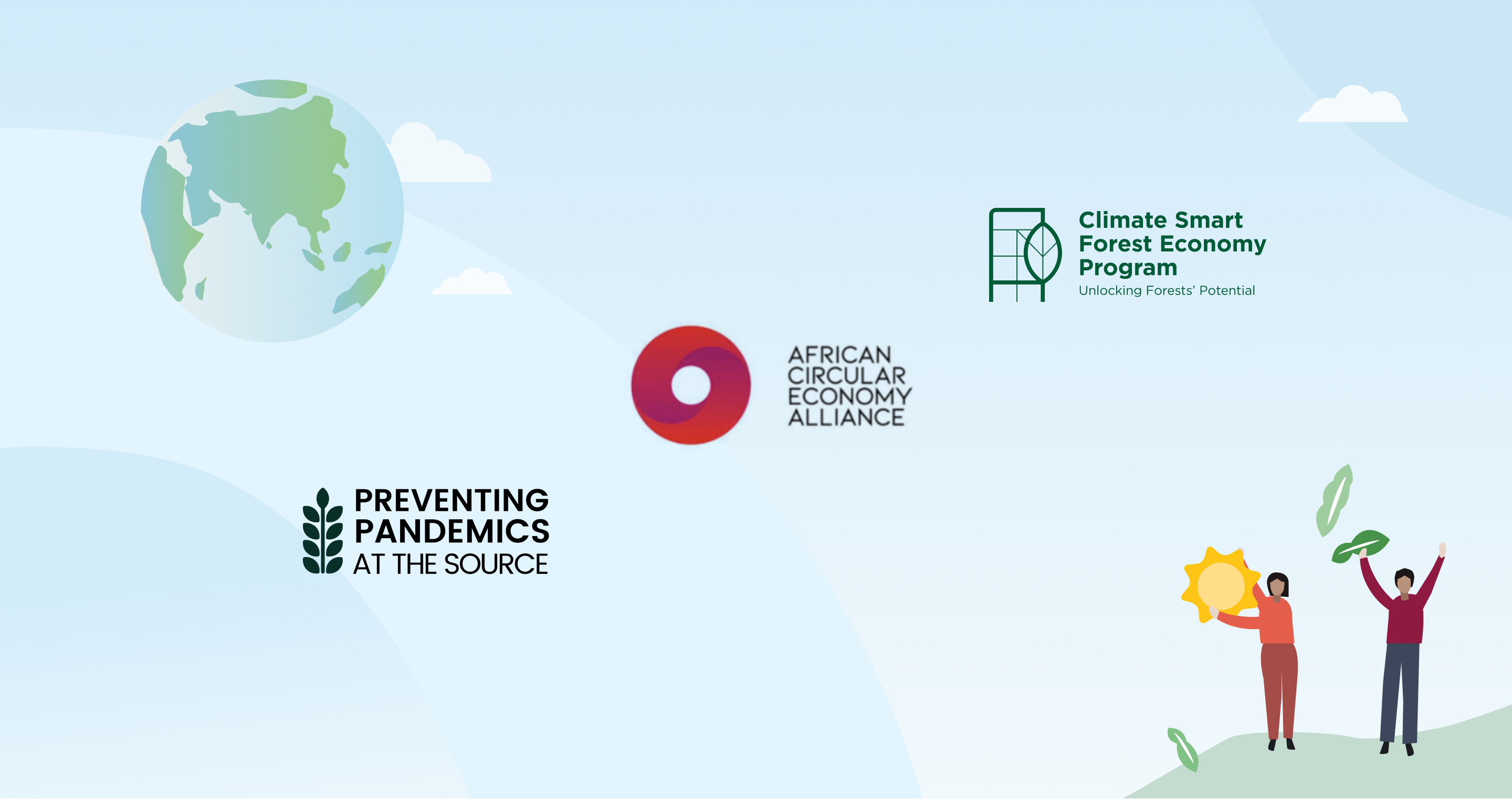 We continue to play an active role in supporting the creation and mission of several alliances and coalitions in the climate space, including the Africa Circular Economy Alliance, the Climate-Smart Forest Economy Program, and Preventing Pandemics at Source.
Further, in 2021 we invested in developing new concepts around regenerative business, provided pro-bono support ahead of COP26 for the UN High Level Champions Team in developing Pathways to a Renewable Energy Future in Africa, and supported the incubation and establishment of Climate Action Platform Africa as a hub that underpins a new climate-smart model of economic growth and inclusive livelihoods. These partnerships extend our commitment to combat climate risks and take climate action.
Dalberg is committed to learning, sharing, and actively participating in the broader climate community as we continue to make progress against the goals of our climate commitment.
If you would like to collaborate with Dalberg on a climate initiative, please contact our team at climate@dalberg.com