In 2020, we pledged as a firm to reach net-zero. Our three-part climate commitment — with a 2026 goal — binds us to neutralize our carbon footprint, offset emissions along with plastic use, and apply a climate lens to all our projects.
Each year, we share our progress. Here's where we landed at the end of 2022.
Aligning our carbon reduction targets with the latest climate science
We modified our original targets to better distinguish between different scopes of emissions¹ and reflect the most recent climate science. Exceeding the minimum requirements approved by the Science Based Targets Initiative (SBTi)², our targets are aiming for:
a 55% reduction in absolute scope 1 and 2 GHG emissions by

2026

, from 2019

— our base year

.

We also plan to bring down

scope 3 GHG emissions by 55% per unit of revenue

within the same timeframe.

a 30% reduction in per-person plastic footprint

by

2026

, from 2019.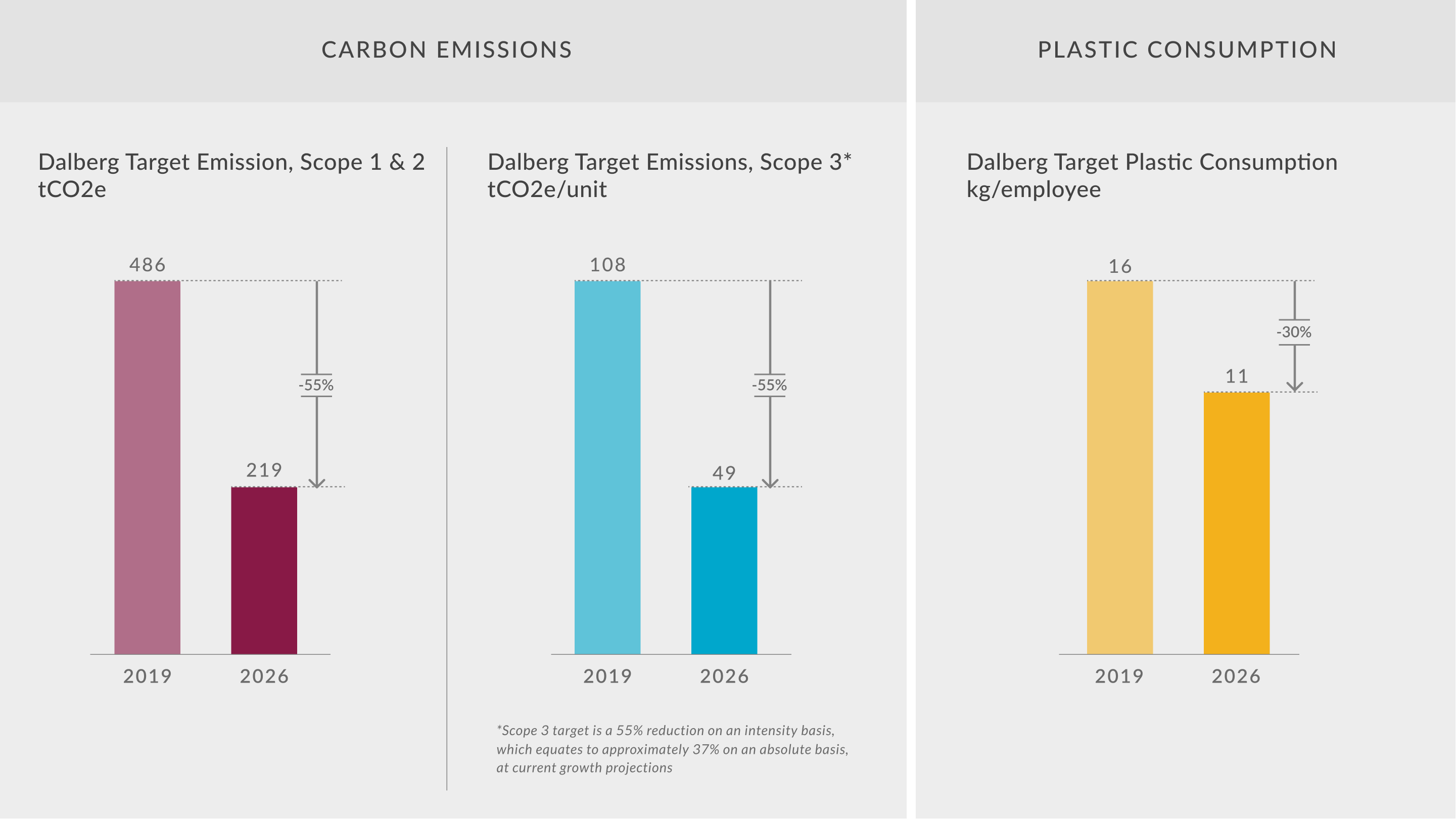 Strategic alliance with Persefoni as our carbon accounting partner
Working with Persefoni offers an exciting chance to learn more about controlling our carbon footprint. Together, we will uncover new avenues to reduce emissions and meet our sustainability goals. Persefoni's technology platform uses analytics and machine learning algorithms to collect, analyze, and report on carbon emissions data from a diverse range of sources.
Carbon and plastic reductions progress
Our carbon and plastic reductions remain on schedule. As of December 2022, we have cut our:
absolute Scope 1 and 2 GHG emissions by 31% to 327 tCO2e, compared

with

2019

— our base year

.

scope 3 GHG emissions by 38.5% to 5,107 tCO2e, compared with 2019.

office plastic footprint by 24% per-person to a total of 6,867 kg, compared with 2019.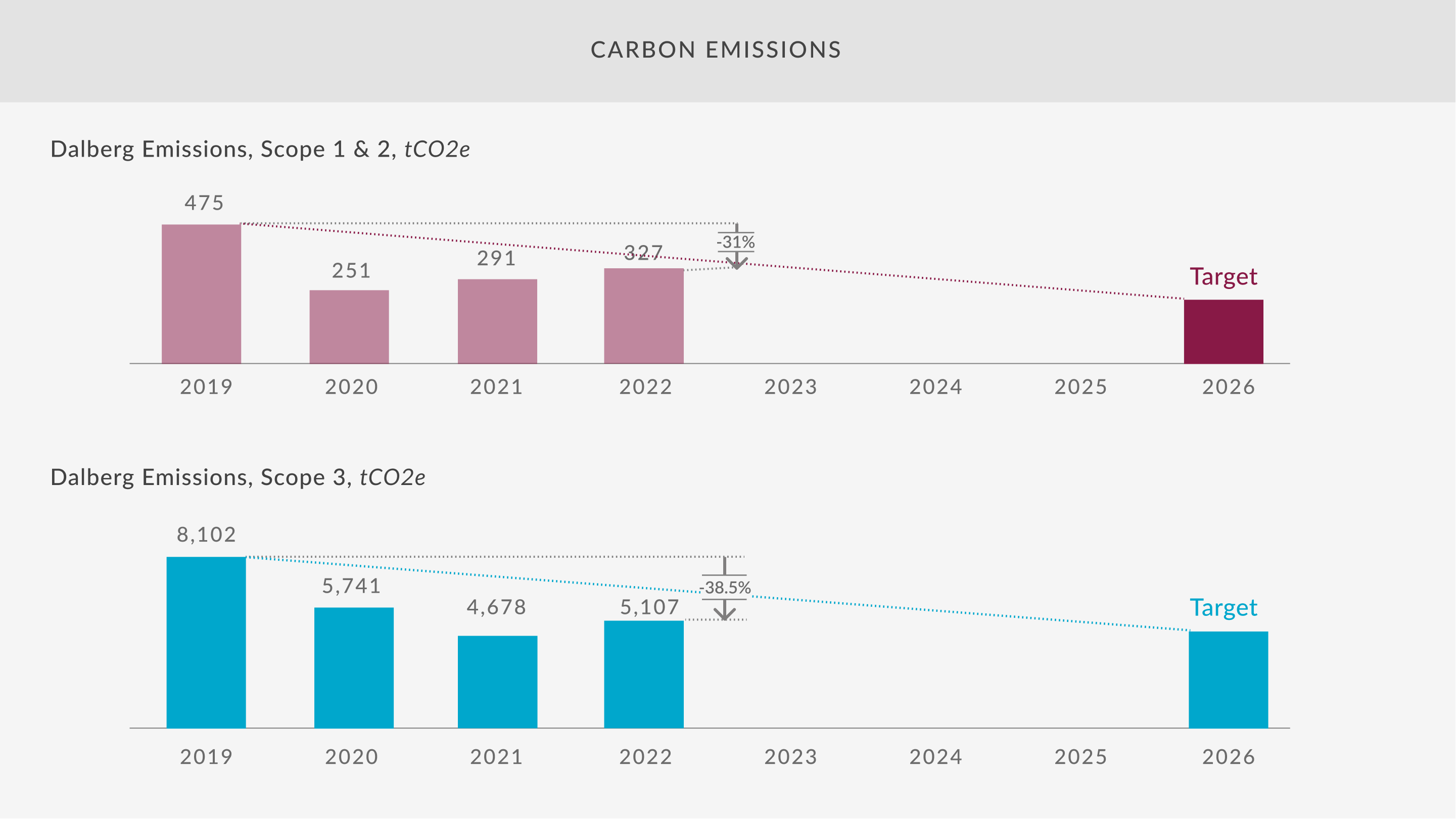 Purchasing carbon and plastic credits
Through carbon and plastic credits, we were able to offset all of our emissions and plastic use for 2022. We made a point of buying directly from carbon credit projects to support promising project developers.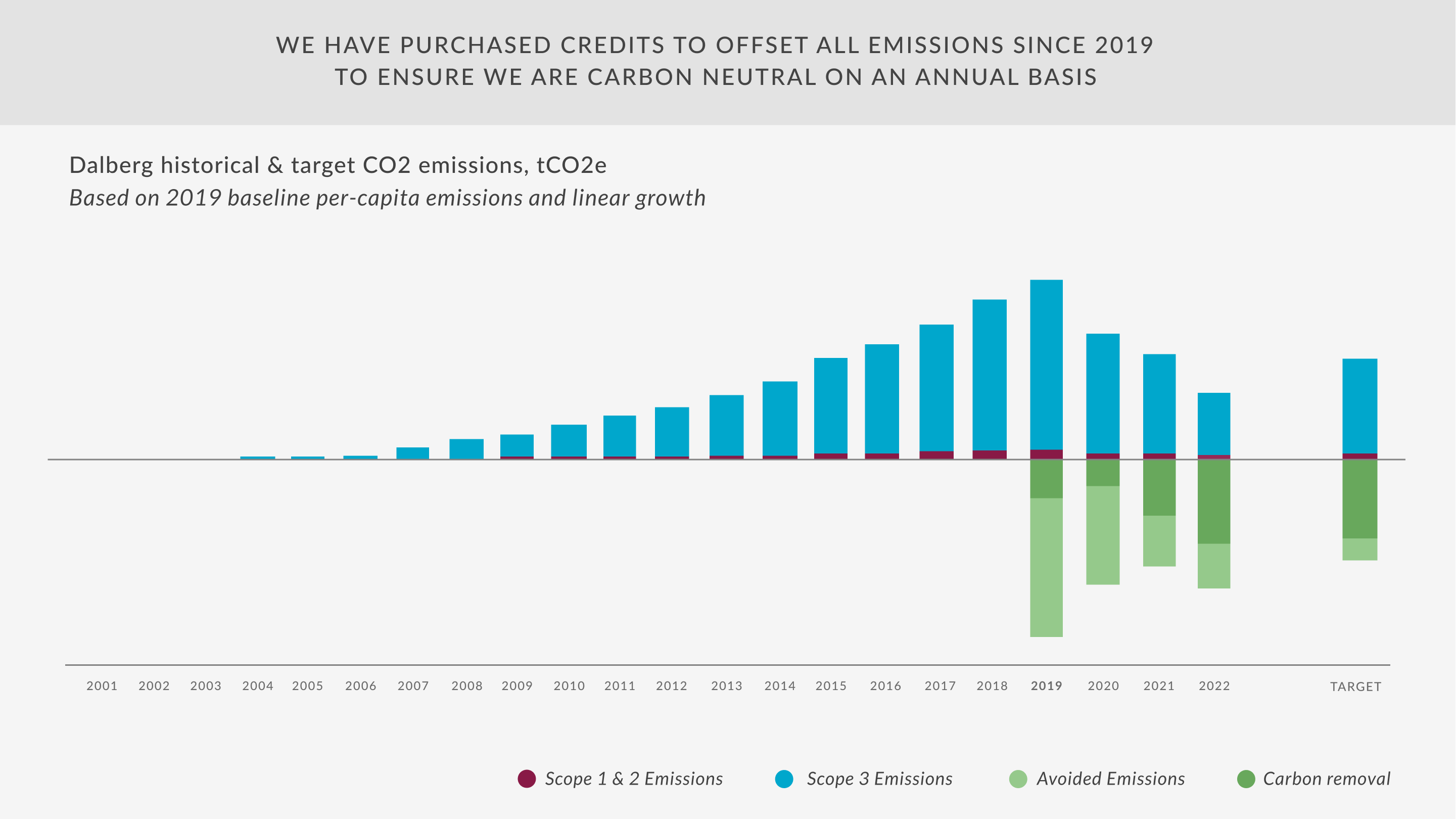 Our credits provide a critical income stream to inventive projects that focus on natural climate solutions, as well as carbon removals and sequestration. Our 2023 projects are in the map below.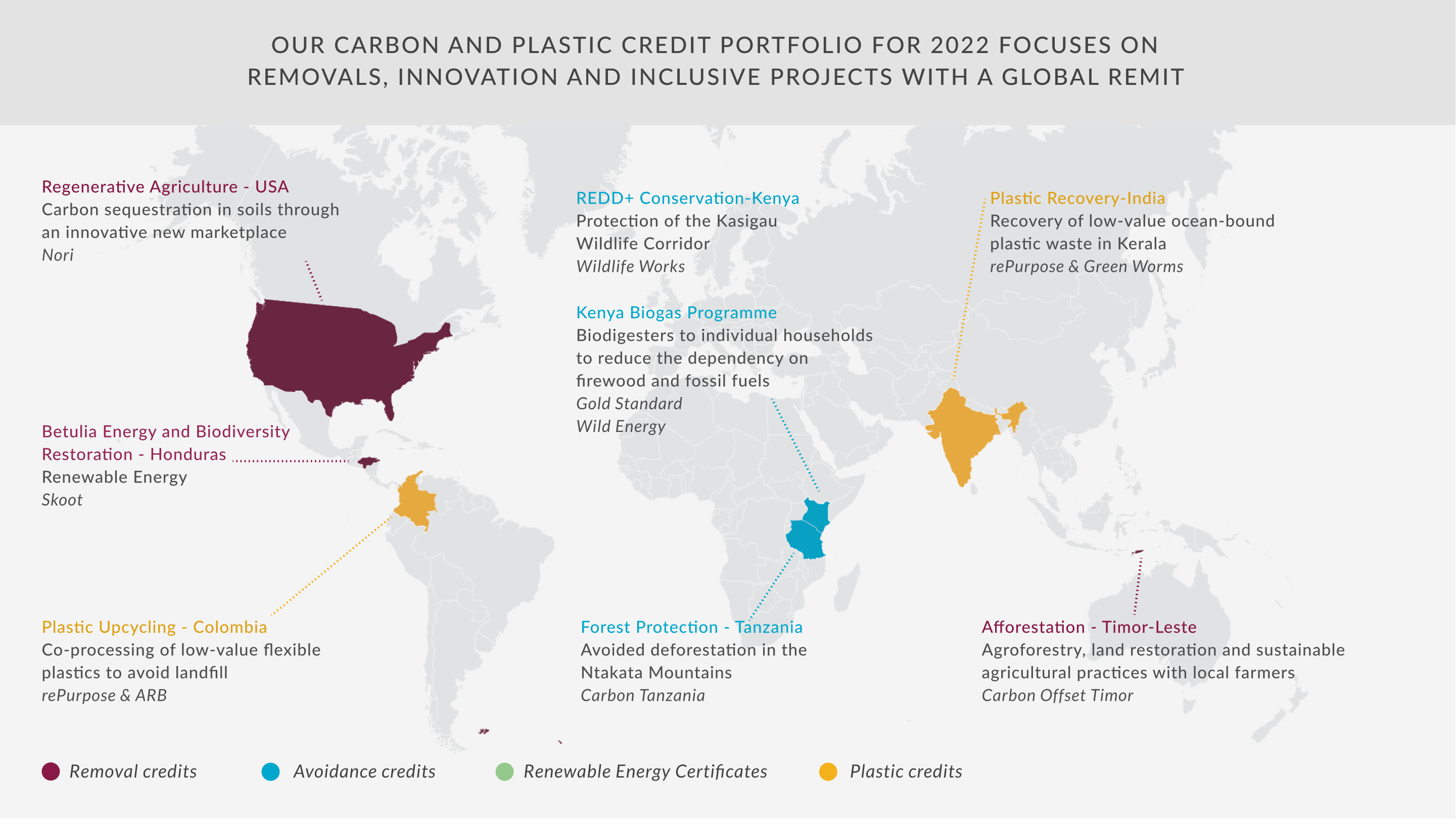 As we approach 2026, we will continue to update our footprint methodology and measurements, support our teams to reduce their emissions, and select the highest quality credits to ensure we reach net-zero. If you have questions or suggestions, please email climate@dalberg.com.
1

Note: Dalberg uses the Greenhouse Gas Protocol framework along with UK DEFRA – Conversion Factors 2022 [AS1] [AS2] to calculate emissions. The GHG protocol is the global standard framework for measuring and managing emissions. Scope 1: direct emissions from owned or controlled sources (e.g., gas, heating). Scope 2: indirect emissions from the generation of purchased energy (e.g., electricity). Scope 3: other indirect emissions across value chain of the reporting company, including upstream & downstream emissions (e.g., flights, commutes, materials, water, waste)

2

Applies to carbon reduction targets only