Dalberg proudly announces the appointment of two new partners: Dayoung Lee and Audrey Hanard!
Representing our Asia and Europe regions and a diverse range of sectoral experience, Dayoung and Audrey join the partnership group in continuing to steward our impact-focused mission and values, developing the next generation of development leaders, and ensuring that Dalberg continues to deliver world-class client service across all regions, sectors, and practice areas.

DAYOUNG LEE
Mumbai & Goa
Dayoung Lee joined Dalberg in 2012 and is based in Mumbai and Goa. She enjoys working at the intersection of strategy and human-centered design and is deeply passionate about providing quality education access for all. When asked what she's most looking forward to as a new partner, Dayoung shared that she's, "Excited to help Dalberg continue to innovate and strengthen its systems to scale our impact."
Some of her recent work includes managing the performance of the world's largest education development impact bond, advising India's leading education foundation on the country's EdTech policy, and helping a foundation develop a theory of change for a $100 million USD Asian Women Impact Fund.
In reflecting on her journey to this point, Dayoung shared the most important leadership lesson she's learned thus far: "Dedicate time towards really getting to know people as individuals — what drives them, sources of frustration, and how you can be part of their support system."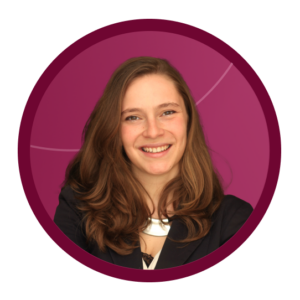 AUDREY HANARD
London
Since joining Dalberg in 2019, London-based Audrey Hanard has worked closely with clients to improve education, employment, and health outcomes globally through developing, implementing, and measuring impactful strategies in support of inclusive development.
When asked what originally drew her to Dalberg, Audrey expressed that it was "The opportunity to build on my consulting experience within the social impact sector — while working shoulder-to-shoulder with brilliant, caring, and like-minded colleagues."
In looking to the future, Audrey maintains hopeful optimism by acknowledging "The incredible progress — powered by human potential — that the world continues to showcase over and over again (though not always as linearly or quickly as we'd often like!)."