As news publishers around the world move toward a digital-first model for creating, distributing, and monetizing news, the traditional business models that underpin the news industry are increasingly under pressure. In this report, Dalberg Advisors explores how public interest journalism in India can navigate these shifts and ensure high-quality news content is accessible, diverse, and sustainable.
The report forecasts that digital news will reach 700 million users in India by 2026 across a diverse range of formats. The average time Indian citizens spend consuming news content is also forecast to increase from 44 minutes per day in 2020 to 49 minutes in 2026, with much of this growth driven by time spent on digital news. Digital has also facilitated access to Hindi and regional language news online, and consumption is expected to grow 6-8 times faster than English news — both in terms of the number of viewers and time spent.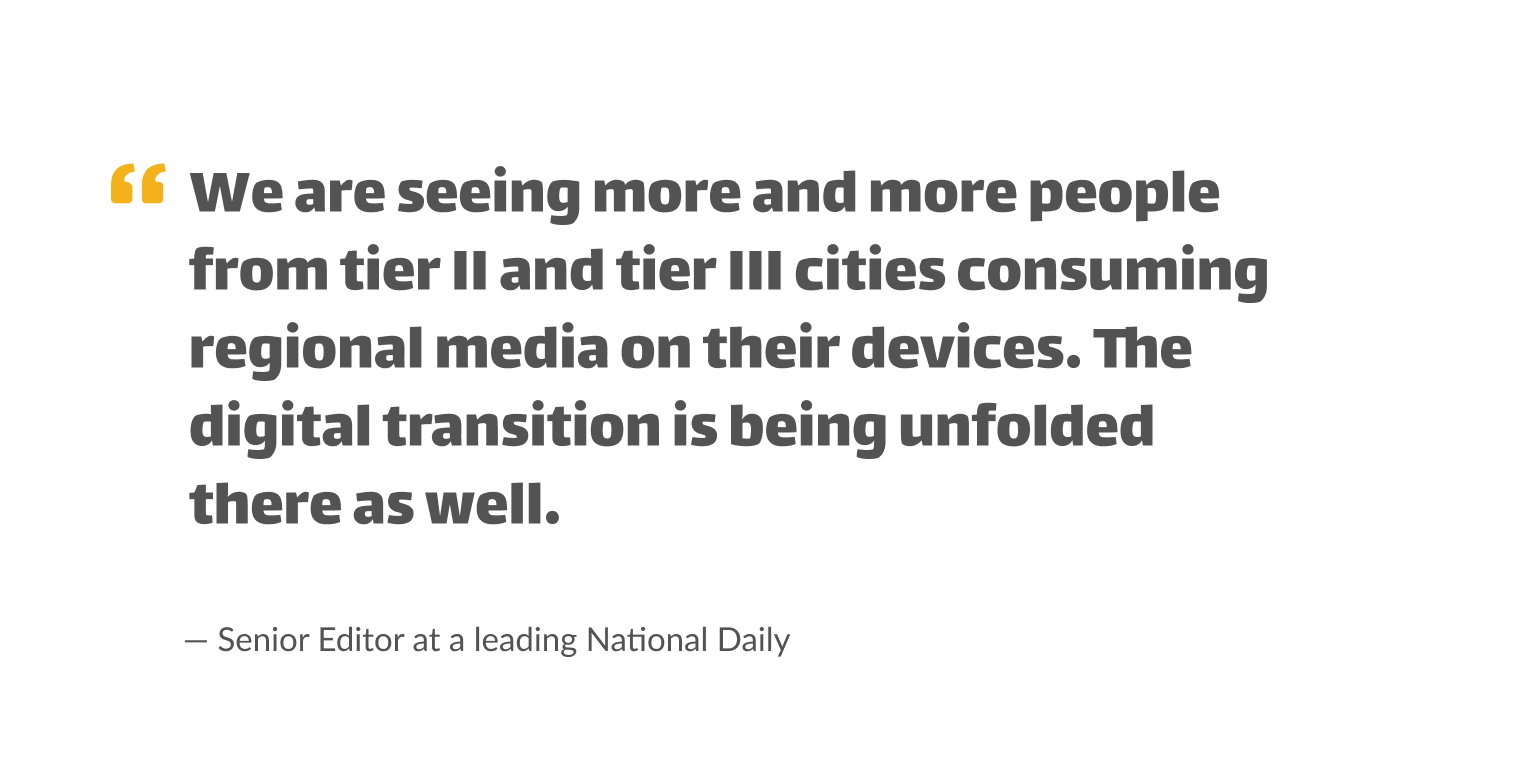 The drop in print news consumption around the world has caused significant business challenges, with digital revenue streams slow to grow. This trend has been more muted in India, which traditionally has a strong print industry with high circulation, but the analysis forecasts a drop in revenues of 20-25% over the next five years, with English language publishers expected to face the most pressure.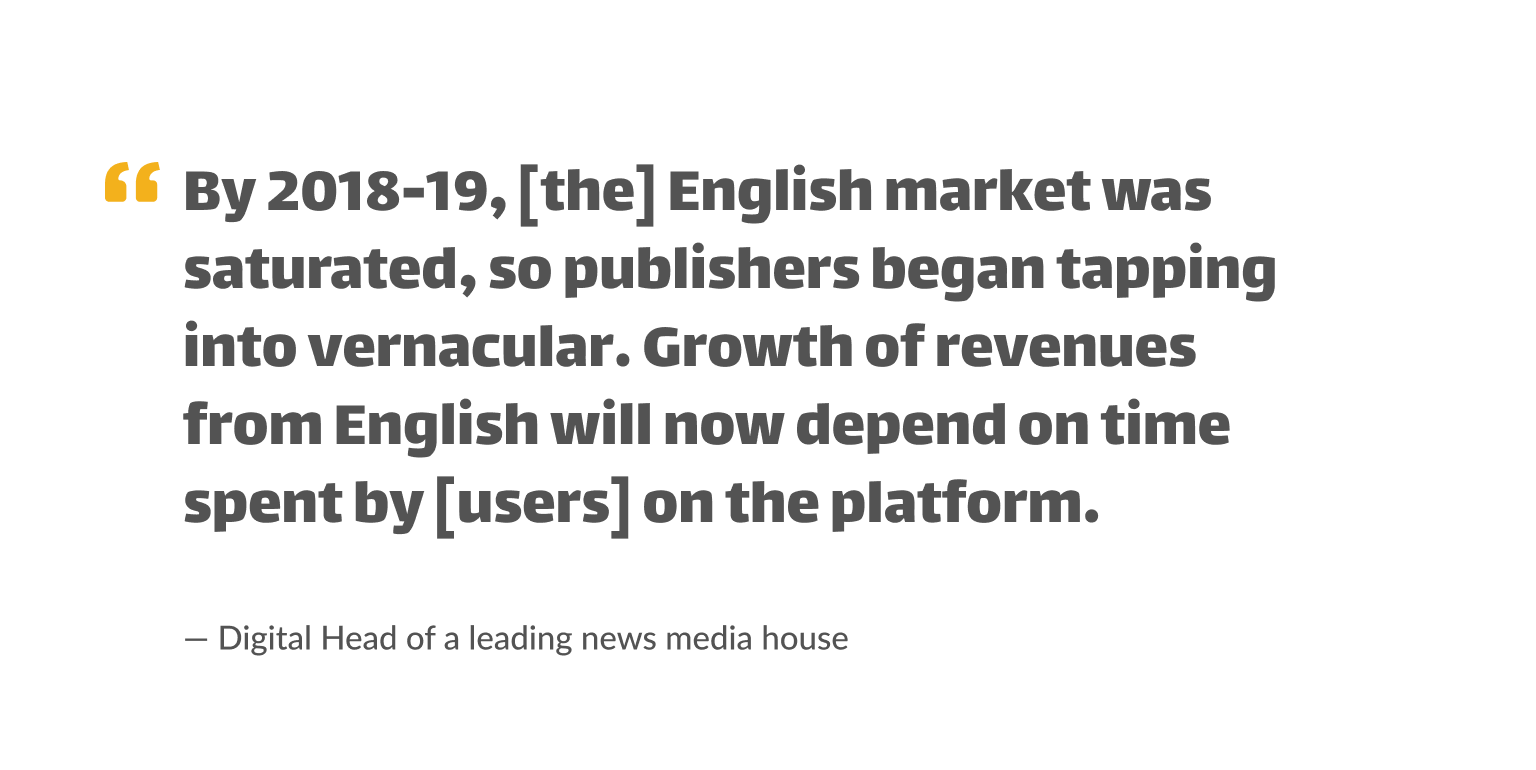 In this state of flux, the report highlights several trends which, with the right encouragement, could enhance the sustainability, quality, and accessibility of news in India. For example, established players are evolving their business models and leveraging their brand value to diversify into multimedia and non-news content. Many smaller digital-native players are starting to operate as islands of excellence, funded by subscriptions and early-stage investors.
Innovations that can provide broader support to the ecosystem — both for creating and monetizing news — are also emerging. These include the growth of audiovisual platforms backed by early venture investors to create more immersive engagement with audiences, a growing gig economy of freelancers for news production, better partnerships between news aggregators and publishers, and experiments with the unbundling of content and micropayments.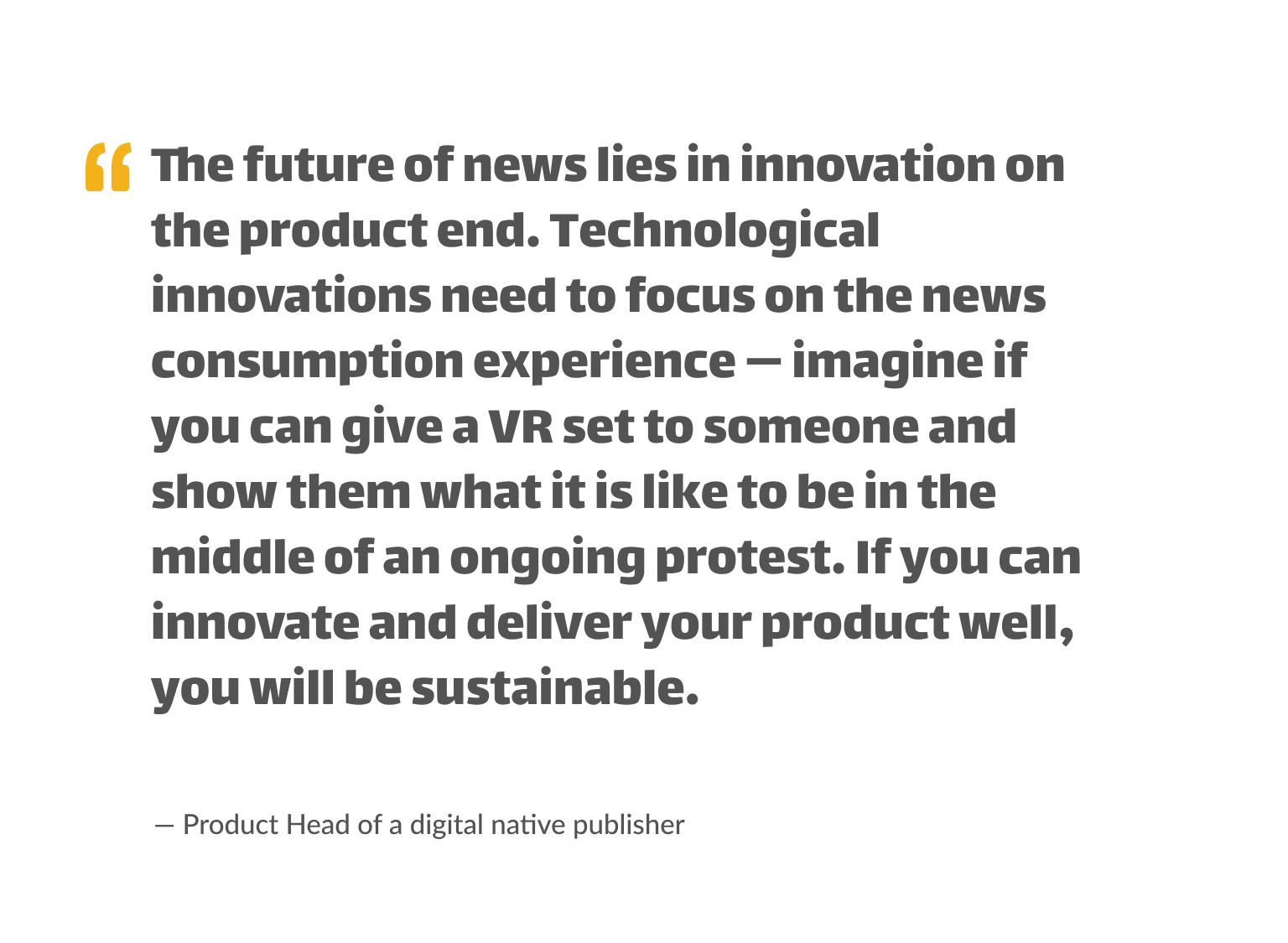 To support emerging innovation, the Indian news industry can work with partners to adopt technology solutions for fact-checking and audience segmentation, develop platforms for multimedia storytelling, and train and accredit those in the emerging freelancer economy. The government can support these efforts by enacting policies to protect freelancers and encourage greater investment in innovation and emerging news models.
The full report details how the Internet can provide an opportunity for new, sustainable models to provide high-quality journalism that is accessible to all and can be downloaded here.