Spanning five global regions and with a diverse range of sectoral experience, we are excited to introduce the firm's newest partners, elected in January 2021.
Dalberg is thrilled to announce that six new partners have been named to the firm's partnership group. As the most senior leaders in the firm, partners play a leading role in stewarding Dalberg's mission and business, deepening and growing the firm's impact, developing the next generation of development leaders, and ensuring that Dalberg continues to deliver excellent client service across all regions, sectors, and practice areas.
The new partners are:
Arnaud N'goran, Abidjan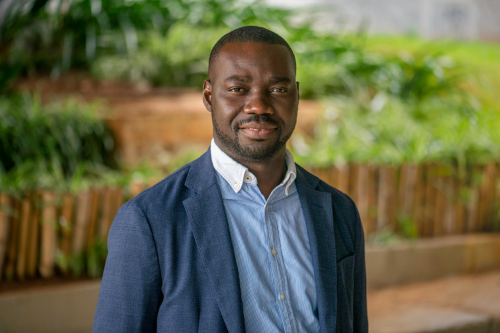 Arnaud joined the firm as an Associate Partner in 2018 and helped set up the official presence of Dalberg in Abidjan. Arnaud's experience spans across sectors and continents. He has 14 years of experience, working for multinational organizations both in the pharmaceutical industry as well as in the consulting field in Europe and in Africa.
At Dalberg, Arnaud is contributing to anchoring Dalberg's presence in Cote d'Ivoire where he has supported the Ministry of Agriculture, the Ministry of Education, the Ministry of Health, German Cooperation (GIZ), Millennium Challenge Corporation, African Development Bank (AfDB), Caterpillar Foundation, West African Center of Excellence for preventing cassava viral threats (WAVE), and multiples other organizations. He has travelled for work to more than 20 countries and has worked on a range of issues including Healthcare, Financial Inclusion, Education, Agriculture, Gender, support to SMEs, Digital, etc.
Prior to joining Dalberg, Arnaud worked for Deloitte Consulting in Abidjan where he was in charge of providing services to international development organizations and public sector organizations. He graduated with a doctorate in dental medicine (University of Felix Houphouet-Boigny Cote d'Ivoire) and a Master of Science in Management (EM LYON Business School, France). Arnaud is currently a member of the board of EM LYON Business School Alumni Network.
---
Fabiola Salman, Mexico City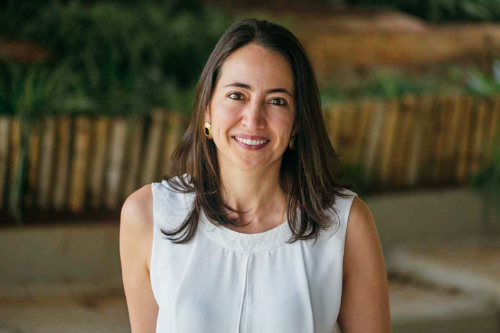 Fabiola leads Dalberg in Latin America and the Caribbean and is the director of the Mexico City office. Fabiola joined Dalberg in 2016 as an Associate Partner to lead Dalberg's work in the region. She moved to Mexico City in 2018 and has since built a full office and local team.
Since joining, Fabiola has worked to promote inclusive growth and expand access to opportunity in Latin America. She has partnered with clients to expand access to sexual and reproductive health and launch care systems in support of women and girls; developed strategies to increase financing and support for small businesses and small holder farmers; designed business models in support of climate action and conservation, among others. Fabiola has worked in 13 countries in Latin America as well as several others in Asia and Africa.
Fabiola is part of the Steering Committee for the Mexico and Central America chapter of ANDE. In addition to her work at Dalberg she co-leads a civil society organization dedicated to promoting literacy in public schools in Mexico and owns a small business that produces traditional ceramics in Puebla, Mexico. Fabiola holds a Master in Business Administration from Yale School of Management and a Bachelors in Industrial Design from Instituto Tecnologico de Monterrey. She has also conducted studies in International Development at New York University.
---
James Eustace, Geneva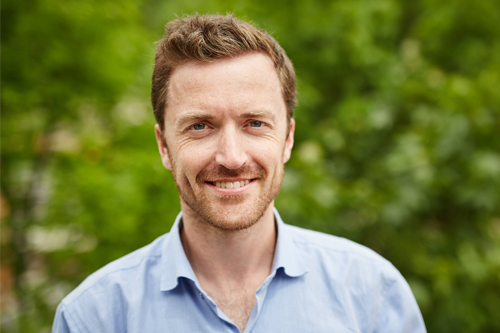 James joined Dalberg's Geneva office in 2011 as a Consultant and has since grown to become a co-lead of our global health practice. At various times he has supported our clients to build strategies to eliminate infectious diseases; improve disease outbreak response; catalyse vaccine development; improve maternal health outcomes; and ensure essential medical products reach patients around the world. He is sought out by clients and colleagues alike to help teams rapidly get to the core of important issues and is known for his ability to coach and empower our teams.
James' work covers health product market dynamics; health financing; and mental health. He has an unwavering commitment to global health, and has at various times led: our pioneering work to analyze market dynamics; our growing mental health practice; and our work to design and build major global partnerships. Prior to joining Dalberg, James was based in South Africa and worked on climate financing issues across southern Africa.
---
Rachna Saxena, New York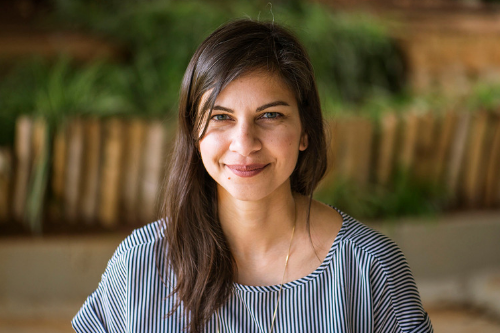 Rachna joined Dalberg in 2014 as a Manager and became a leader of Dalberg's Finance and Investment Practice, helping to drive some of our major initiatives such as the design and incubation of Convergence. She also supported the launch of the US-focused Justice, Equity, and Economic Mobility Practice. As Co-Lead of the Practice, she helps to bring a strong gender equity and racial justice lens to engagements and research. Over the past few years, Rachna has brought together her interests in investment and gender work, specifically leading efforts focused on Gender Lens Investing (GLI). She has helped to launch flagship initiatives in this space such as the 2X Challenge and is a leader in a number of GLI Sector Working Groups.
Before joining Dalberg, Rachna was a consultant at the World Bank and spent several years in London as an economist covering the Middle East and South Asian markets for Deutsche Bank. Rachna has a Bachelor's degree in Business from the University of Michigan and a Master's degree in Economics and International Affairs from the Johns Hopkins University School of Advanced International Studies.
---
Shyam Sundaram, Washington D.C.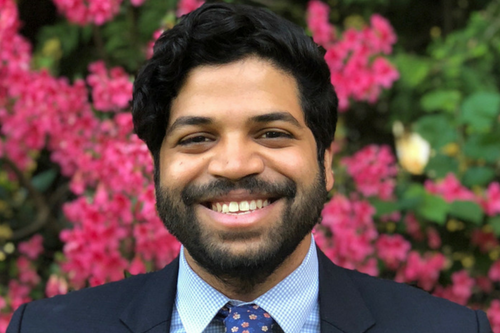 Shyam's journey with Dalberg first started with a summer internship back in 2007, and then he joined us full time in 2010 after working at World Bank. Over the years, he has grown from a Consultant to a Manager, and then he served as Dalberg Advisors' inaugural Chief of Staff where he worked diligently to create a channel for the voice of staff to be represented in management meetings. In this role, he also supported the growth of the firm, implementing a number of strategic initiatives, and helping the leaders of the firm to work more effectively across its regions, business lines and 20+ offices.
Shyam is currently the Director of the Washington, DC office and leads our Organizational Effectiveness practice as well as our Talent, Training and Leadership practice area – working with mission-driven organizations and firms to find the best strategies and approaches to attract, activate and unleash their organizational talent. Shyam also helps to design leadership and training programs with and for organizations – most recently working to design the Freedom Rising program, an innovative program to empower and build leadership skills among front-line anti-slavery leaders. Shyam also leads many of our engagements related to Nutrition and Food Security – working with organizations in that space to help define new and innovative ways to extend and amplify their impact.
Before joining Dalberg, Shyam worked with the World Bank Group, focusing on disaster risk management in the Middle East North Africa region. He consulted for the Inter-American Development Bank and has worked with a number of NGOs in the conflict resolution sector, including the International Crisis Group. He holds a Masters from Georgetown University's School of Foreign Service, and Bachelors degree in Economics and International Relations from Brown University. He is also currently undertaking certification to be an executive coach.
---
Swetha Totapally, Mumbai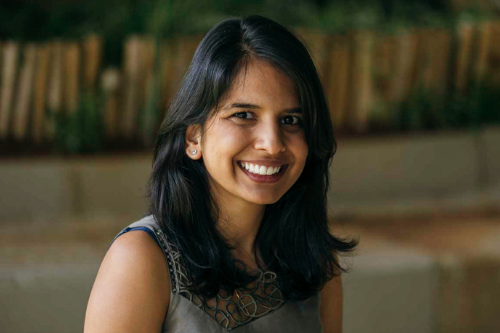 Swetha joined Dalberg 10 years ago as an Analyst and has worked both in our Mumbai and San Francisco offices. She is a leader of our digital and gender equity practice areas.
In the digital inclusion space, Swetha has worked to advance our collective understanding of the actual impact of recent innovations in digital finance and agriculture, create guidelines on what it means to be a "responsible" tech actor in today's world, and bring the people's voice to discourse on how to design and deliver solutions, including for critical enablers, like digital ID.
Her work to advance gender equity spans a range of issues, including women's employment, unpaid care work, sex-trafficking, and reproductive rights. She is currently leading India's largest study on the sociology-economic impact of Covid-19 on women, with an eye toward supporting policy-makers adopt more gender-progressive policies through this and future pandemics.
More broadly, Swetha is leading a number of "research to policy" efforts designed to help vulnerable and marginalized communities weather the pandemic and get improved access to entitlements. She aims to deepen our efforts to contribute cutting edge research to the development sector.
Prior to Dalberg, Swetha was part of J.P. Morgan Chase's investment bank, where she served as an advisor to financial institutions. She graduated from Yale University with a degree in Economics and Mathematics.