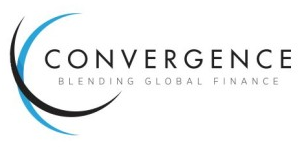 Dalberg is thrilled to announce the launch of Convergence: the world's first deal sourcing platform that helps public and private investors find and connect with each other for blended finance investments in emerging and frontier markets. Conceived under the World Economic Forum and OEC-DAC's ReDesigning Development Finance Initiative, Convergence was designed and launched by the Global Development Incubator and Dalberg Global Development Advisors and is now an independent organization headquartered in Toronto.
Conergence aims to increase deals in emerging and frontier markets by connecting public, philanthropic, and private money and expertise through blended finance: the strategic use of public and philanthropic funds to attract private capital towards investments that can deliver development impact in emerging and frontier markets. When private investors can go in on a deal with public co-investment support, they benefit from lower risks and/or enhanced returns on these investments. This marks a midway point between traditional impact investing and purely commercial investing platforms, in a way that is region and sector-agnostic.
The platform serves three main purposes unique to today's investing landscape:
To connect credible private, public, and philanthropic investors with one another, helping them co-invest in deals that are listed on the Convergence platform;
To provide over $7 million in grant funding to practitioners for the design of innovative finance products that would otherwise be too risky or complex to pursue;
To ease the investment process for both new and experienced investors through a range of practical tools and resources on how to structure blended finance transactions and streamline the investment process.
So what does this look like in practice? Let's say an asset manager (private investor) is looking to invest in a chain of low-cost hospitals targeting the poor in West Africa but fears that the macroeconomic climate is too risky. The investor has also never invested in West Africa before, and is unsure about how investments work in the region. This investor creates an account and logs on to Convergence. Through the Investment Network, the investor posts the West Africa hospitals investment opportunity and connects with public investors who have experience in low-cost healthcare, who have networks across West Africa, and who can help mitigate risks. The investor then uses the platform's historic deals database to review comparable transactions that have happened in the past. A topic primer section helps the investor learn about the mandates, processes, and priorities of various potential public investor partners.
By connecting public, philanthropic, and private funds, Convergence is expected to unlock billions of private sector dollars for global development, which can lead to a ten-fold increase in overall investment in emerging and frontier markets. As we face a $2.5 trillion funding gap for the SDGs, the need for blended finance is more paramount than ever before.