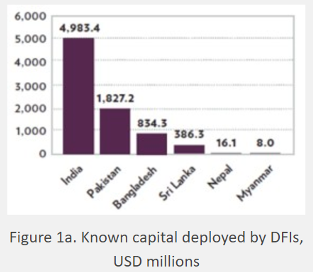 Impact investing — investments that intentionally seek social and/or environmental impact alongside a financial return — holds significant potential to help meet base of the pyramid (BoP) needs in South Asia. But until now, the scope of the impact investing sector in South Asian countries has not been well defined beyond India. A new report from Dalberg and the Global Impact Investing Network (GIIN) analyzes the current state of the market to identify opportunities for deploying impact capital and growing the industry. Over USD $8 billion worth of investment has been deployed in South Asia since 2004 by development finance institutions (DFIs) alone; in addition, several other impact investors, including venture capital/private equity funds and foundations, have deployed over USD $800 million.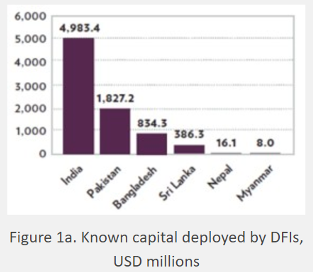 India holds close to USD $5.5 billion in impact investments from DFI and non-DFI players and across a range of sectors, and dominates discussions of impact investing in South Asia. While it is the most active market in the region, it is still far from mature or saturated.
In contrast, investments and opportunities in surrounding countries – Pakistan, Bangladesh, Sri Lanka, Nepal, and Myanmar – have rarely been explored, let alone quantified. The Landscape for Impact Investing in South Asia captures the cross-cutting trends, opportunities, and challenges in impact investing in the entire region.
"We're pleased to partner with Dalberg on this important research, which reveals the diversity in both current activity and investor interest across these markets. For example, in Myanmar, while only USD $12 million has been deployed to date, the USD $109 million in committed capital for future deployment reflects investors' excitement about growth and opportunities for positive impact there," says Hannah Schiff, Senior Associate, GIIN Research.
"Knowledge and transparency are key to building the evidence base for impact investing," says Adrien Couton, a Partner at Dalberg. "With insight into the various opportunities, challenges, and the players at hand, investors can be more strategic and ideally more successful in making impact investments in South Asia and around the globe."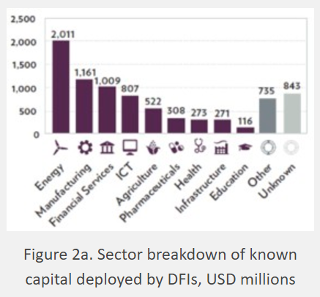 Other studies to date have captured investments from a bottom-up approach, quantifying impact capital based on a classification of impact enterprises and the deals they have made. On the other hand, in this report, we aim to quantify the total amount of investment using a top-down, investor-driven methodology. We have looked at all known impact capital deployed by impact investors, both DFI and non-DFI, in the region over the past decade. This process allows us to grapple with the sheer quantity of investments made in the region, and understand trends from a macro perspective, across a broad range of investors and deals. The report's quantification of impact investments does not include impact-related investments – those made by investors who have no explicit impact intention yet invest in businesses serving the BoP, or where impact may be a byproduct of portfolio investments but is not deliberately measured. Figures 1a and 1b demonstrate the geographic and investor split for the close to USD $9 billion of impact investments in South Asia.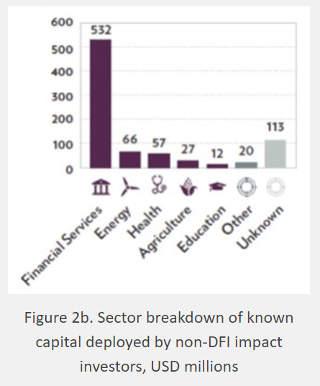 The report sheds light on critical trends in both impact and impact-related investments, including preferred instrument, growth stage, and deal sizes across investor types, as well as the different sectors into which impact investors have channelled impact capital (Figures 2a and 2b). Energy (both renewable and non-renewable) represents the largest investment sector for DFIs, while the financial services sector (including microfinance) represents the lion's share of investments from non-DFI investors.
By detailing the investor preferences and challenges, and analyzing the demand side and the policy ecosystem supporting impact investing in each country, our report provides a comprehensive assessment of what is needed to build and grow the market.