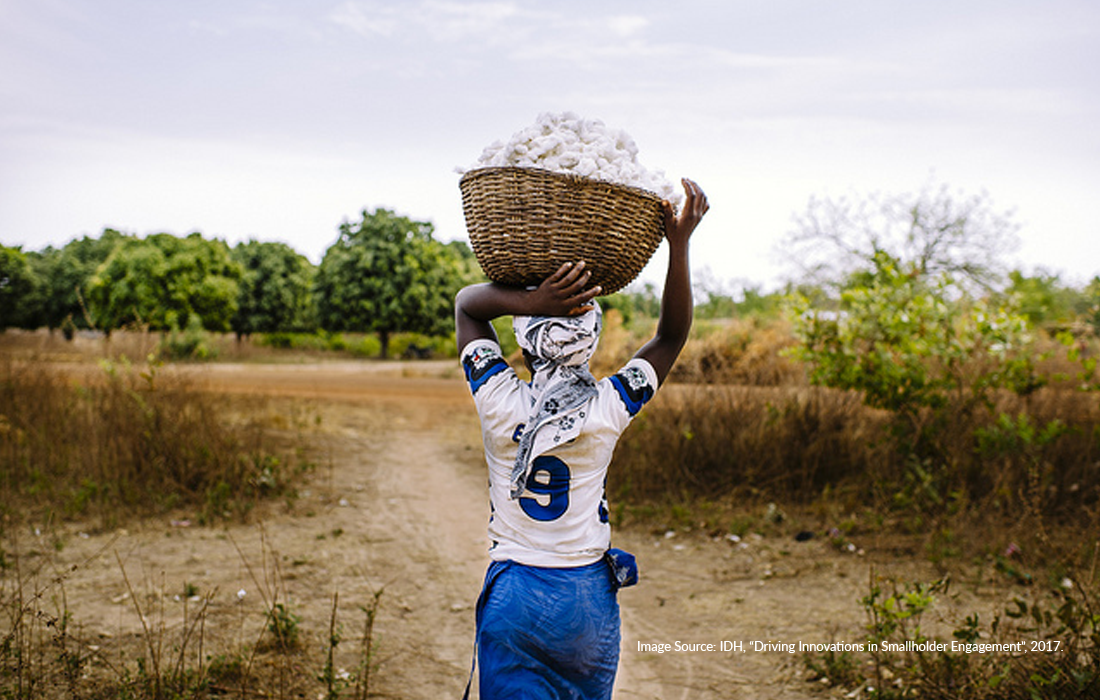 Adopting a Gender Lens to the IDH Smallholder Innovation Platform
In partnership with IDH, Dalberg developed a tool that provides a step-by-step guide for how to support service providers – ranging from financial services organizations to inputs providers – to better serve female smallholder farmers.  This includes an assessment of their current level of gender intentionality and specific recommendations on how to customize services to women's unique needs. This includes the design of services (e.g., selling the types of inputs that women need) as well as implementation (e.g., disbursing the inputs at convenient times and locations that take into account women's safety and mobility constraints).  In addition, the Dalberg team supported IDH staff in developing materials to highlight the business case for incorporating a gender lens in service provision. As a result, the toolkit is currently being integrated into IDH's work with service providers and ensuring they are better serving their female customers and supporting their economic growth.  
To find out more, please contact Rachna Saxena or Layusa Isa-Odidi.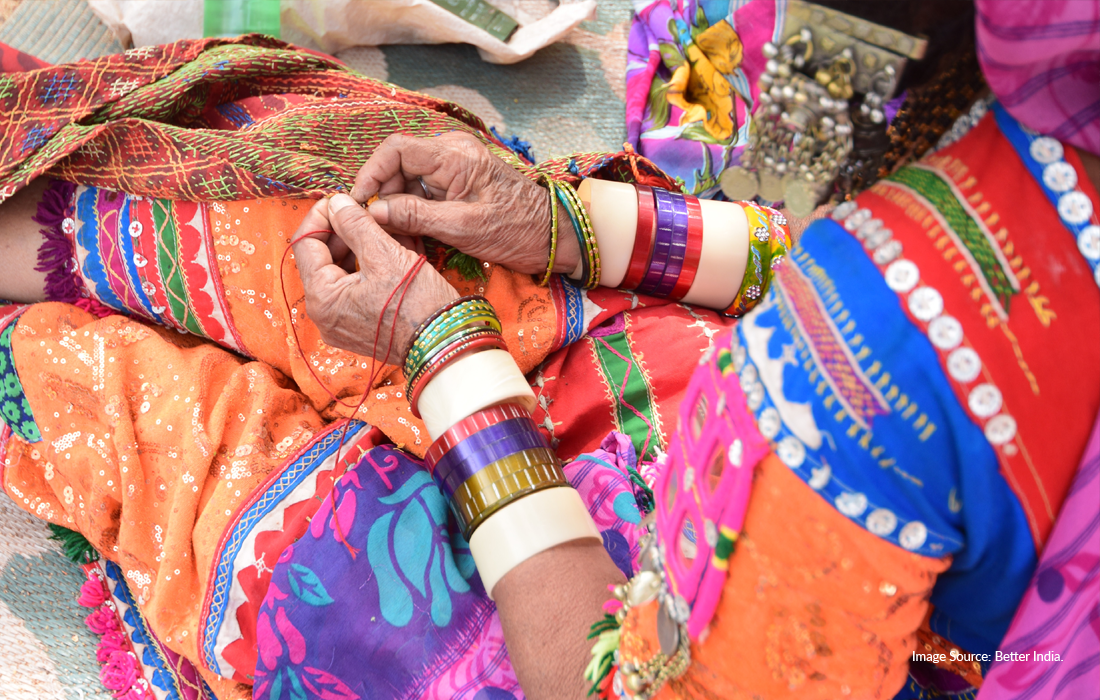 Identifying Skilling and Employment Opportunities for 50,000 Artisans, with a Focus on Women
The Government of Karnataka has a mandate to identify opportunities for skilling and employment for 50,000 artisans, with a special focus on women and minority groups. Dalberg partnered with the Government of Karnataka to develop income and employment projections and conceptualize a Project Management Unit to benchmark and develop TORs, conduct due diligence, and monitor projects. As a result, Dalberg recommended a Project Management Unit structure to facilitate and oversee the functioning of the ecosystem of stakeholders surrounding the creative industries sector. 
Our analysis suggested that the challenges in the creative industries sector were interlinked across the value chain whereas the present interventions largely exist in silos. Two specific issues facing the sector are: (i) lack of formal organization of artisans and business management skills, which reduces their bargaining power, ability to scale, and direct access to market players and (ii) limited exposure to design and market platforms, which limits their access to current market trends, consistency in market relationships, innovation, and niche customer segments. Forward-looking interventions should instead follow an ecosystem based approach to effectively leverage the potential of the growing informal sector. To create self-sustaining artisan communities, third party interventions in this context must exist only as short-term supporters and facilitators. 
Based on our projections for five sub-sectors, Karnataka has the potential to create 320,000 additional jobs and increase average artisan income by ~75% by 2020. Food processing offers the most opportunity for employment generation, and the Channapatna sub-sector can increase its value from USD 5.1m (2017) to USD 13.8m (2020) through product diversification. 
To find out more, please contact Gaurav Gupta.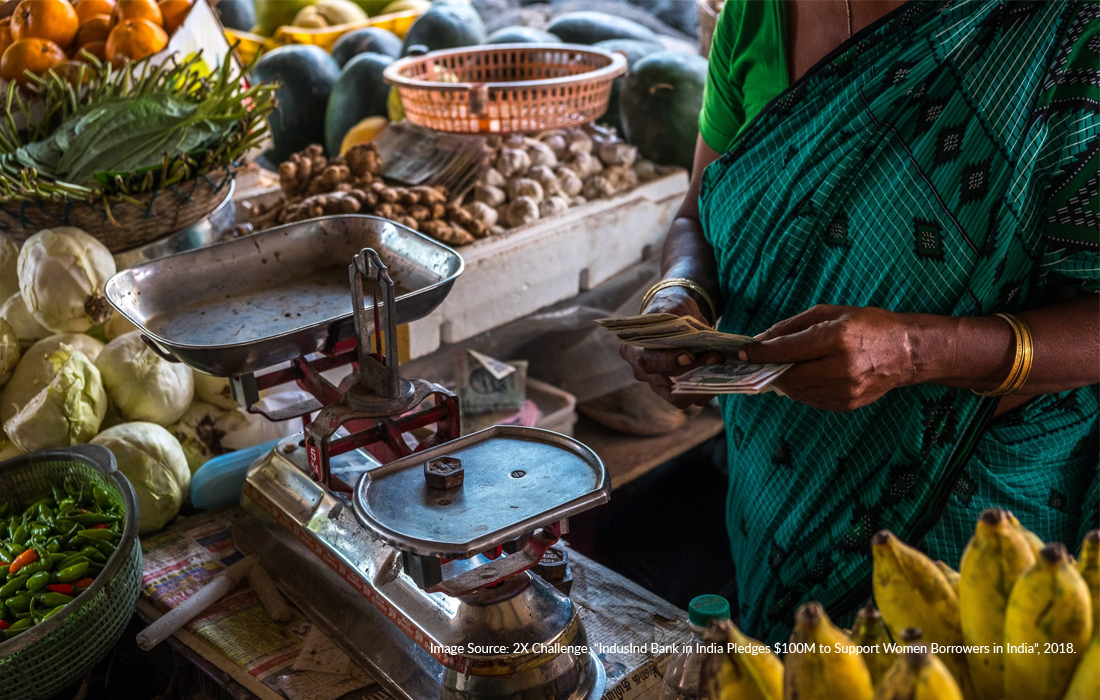 Supporting the 2x Challenge
The 2X Challenge is an initiative calling for the G7 development financial institutions (DFIs) to mobilize $3 billion in commitments that support women's economic participation and access. Dalberg partnered with CDC to identify key categories of investments, analyze benchmarks, and provide recommendations on metrics and thresholds that can define eligible investments. In addition, the team provided recommendations on the governance and processes for the 2x challenge.  The DFIs have since adopted and publicly shared the agreed-upon criteria and have begun tracking progress toward the $3 billion goal. The full criteria can be accessed here.  
To find out more, please contact Rachna Saxena.