A new survey and report from Dalberg Advisors, Philanthropy California, and the Council on Foundations outlines the critical next steps and fundamental shifts respondents raised as necessary to build an equitable future.
From an unprecedented global pandemic and associated economic crisis, to the unjust murders and treatment of Black, Indigenous, and People of Color, the crises of 2020 have deeply affected millions of Americans and laid bare the inequities in our systems and institutions. These crises call for a rapid and strong response from all of our institutions, including philanthropic organizations.
Dalberg Advisors, Philanthropy California, and the Council on Foundations surveyed more than 250 U.S. foundation leaders and conducted fourteen in-depth interviews to understand how the US philanthropic sector is responding the Covid-19 crises and public outcry against racism as part of what is likely the largest recorded social justice movement in US history.1
The report assesses how the sector is changing through three lenses: Resourcing, priorities, and internal operations. Across all three areas, we found significant shifts in practices (e.g. approximately 60% of foundations are increasing giving beyond planned 2020 levels, with an average increase of ~17%) yet few examples of truly sharing power through ceding decision-making, control, space, and wealth to historically marginalized communities.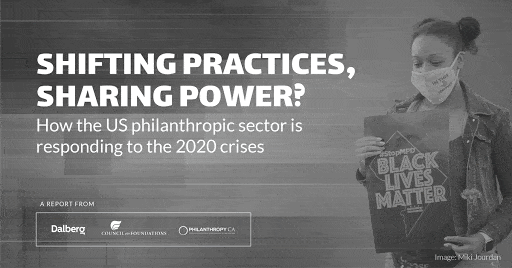 Interviewees and survey respondents pointed out that truly sharing power will require critical steps including interrogating one's power and privilege; hiring, promoting, funding, and listening to BIPOC leaders; making investment decisions based on values and principles; and leveraging one's full financial power to advance the mission.
They also note that these steps need to be accompanied by fundamental shifts in practices such as devolving and diversifying decision-making power, supporting emerging collaborations and cross-sectoral partnerships, making public commitments for accountability, and using all forms of philanthropic capital, including resources, voice, and networks. Responding effectively to these crises will require all this and more. Foundations and organizations who have been doing this work prior to 2020 are already leading the way.
The analysis in the study helps underpin Dalberg's Covid-19 response, which focuses on how we can help today, tomorrow, and in the future. We seek to bring together communities of action, like philanthropy, that are positioned to make an outsized impact on the lives of people in the geographies and sectors they are operating in.
Together, Dalberg Advisors, Philanthropy CA, and the Council on Foundations will collectively continue to monitor, share, and support the sector through this pivotal moment.
Click here to view the full report.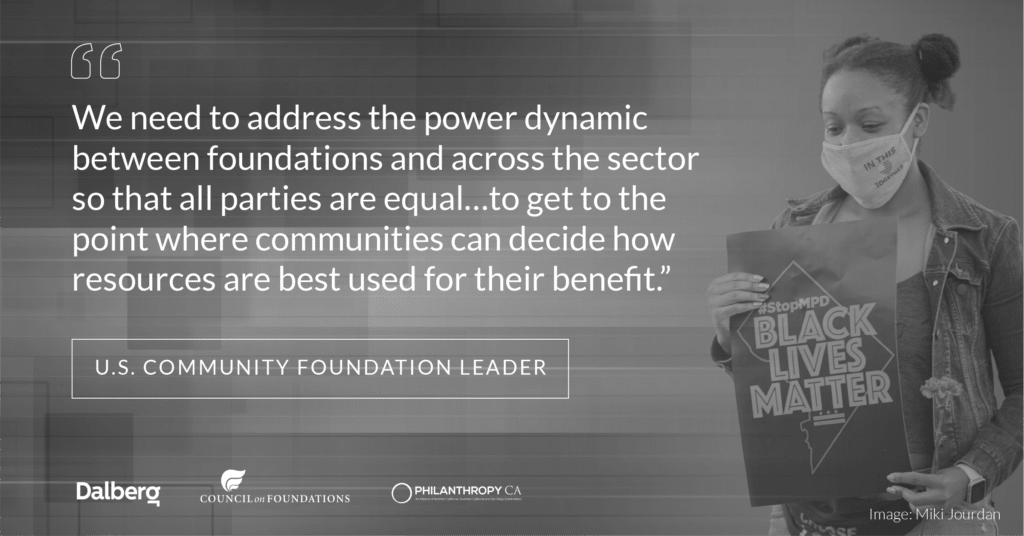 ---
https://www.nytimes.com/interactive/2020/07/03/us/george-floyd-protests-crowd-size.html